Find more resources in your city!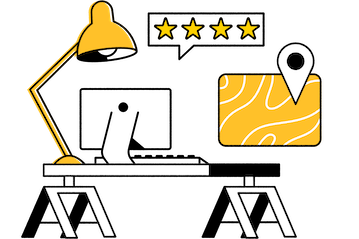 Start Exploring
Should your business be here?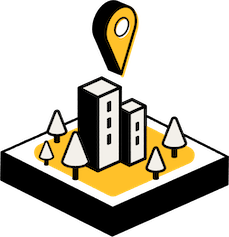 Add your business
How much does senior nutrition in Scranton cost?
The price of senior meal delivery varies wildly based on how often deliveries take place, who delivers the food, and what kinds of food are included. The best thing to do is compare multiple local services by price point and the services they offer, and the following research from September of 2021 will help you do just that:
| Service | Average Entree Cost | Senior-Specific | Special Diets | Preparation | Delivery |
| --- | --- | --- | --- | --- | --- |
| Home Delivered Meals | Sliding Scale | Yes | Yes | Ready to heat or ready to eat | Delivered by volunteer each day |
| Meal Pro | $8.99-$13.99 | Yes | Yes | Ready to heat | Shipped via FedEx |
| Meals on Wheels | Sliding Scale | Yes | Yes | Ready to eat | Delivered by volunteer each weekday |
| Open Kitchens | $5.90 | Yes | Yes | Ready to heat or ready to eat | Delivered by staff member every weekday |
You have to be realistic about what your loved one is capable of when making your selection. For example, meals "ready to heat" mean that your senior will need to throw them in a microwave or even on a stovetop before eating, and that could prove dangerous for older adults experiencing cognitive decline. Safety is more important than price.
What are the ways seniors in Scranton might cope with food insecurity?
It's easy to see senior food insecurity as something that happens to other people, not someone we love. Sadly, the reason many of us think that way is that seniors might try to hide how much they're struggling while secretly making heartbreaking decisions. Feeding America has compiled a list of some of the ways older adults cope with food insecurity:
Less than half of older adults turn to family and friends for help of their own accord, which means that you have to be proactive about ensuring that your senior has consistent access to tasty, nutritious meals. It might be a somewhat awkward conversation, but it's far preferable to seeing a beloved senior go hungry.
How to choose the best senior meal delivery service in Scranton
Senior meal delivery in Scranton, Hazleton, and Wilkes-Barre is a powerful tool in the fight against senior hunger but requires a little research for the best possible outcome. If you aren't sure what your older adult's favorite meals are, ask! You want to choose a service that regularly provides meals your loved one enjoys eating. Variety is essential too as seniors shouldn't have to eat the same thing over and over again. Medicare or private health insurance might help your senior pay for meal delivery, so double-check their insurance policy and make the most of it. Consider the logistics of deliveries too as some older adults look forward to conversations with volunteers even more than the food itself.
Our comprehensive guide to senior meal delivery is a tremendous resource jam-packed with valuable insights, so please take notes as you read it.
Find senior meal services in Scranton
A problem as serious as senior hunger rarely has a solution as simple as meal delivery. Having food shipped directly to your loved one's door is a great way to ensure they have all the food they need to live independently for years to come. Seasons provides all of the free resources you need to start comparing the best services in the Scranton-Wilkes-Barre area, so please make good use of them. It could be one of the most selfless things you ever do for your older adult.