Find more resources in your city!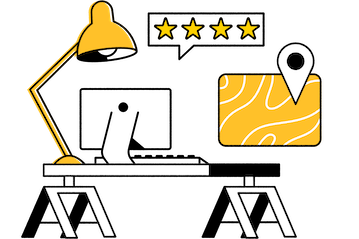 Start Exploring
Should your business be here?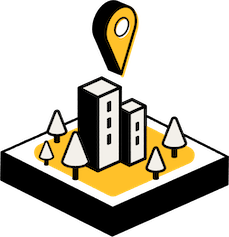 Add your business
How much does senior nutrition in Santa Barbara cost?
How much the senior meal delivery service will cost depends on what type you end up choosing. This could depend on how often the food is delivered, if it is ready to eat, heat, or cook, and what your aging loved one wants. Research done in September of 2021 showed the following information:
| Service | Average Entree Cost | Senior-Specific | Special Diets | Preparation | Delivery |
| --- | --- | --- | --- | --- | --- |
| Meal Pro | $8.99-$13.99 | Yes | Yes | Ready to heat | Shipped via FedEx/UPS |
| Meals on Wheels | $8 | Yes | Yes | Ready to eat | Delivered by volunteer on weekdays |
| Mom's Meals | $6.99 | Yes | Yes | Ready to heat | Delivered via FedEx/UPS |
| HelloFresh | $9 | No | Yes | Ready to cook | Shipped via FedEx/UPS |
While going through the different options, consider your older loved one's abilities when it comes to cooking. Would they be willing to do light prep involved for cooking a meal or are they wanting something that is ready to heat? While you are on the subject, make sure to ask them about their food preferences. You don't want to sign them up for something they won't enjoy.
What trade-offs might food insecure senior citizens in Santa Barbara make in order to eat?
Seniors who are dealing with food insecurity might try to make adjustments in their budget so that they are able to eat. This could include forgoing bills, having utilities turned off, or using money that should have gone to a different source in order to buy food. According to Feeding America, here is a breakdown of how food insecure seniors choose between taking care of themselves and eating:
Although meal delivery services for seniors can help to ensure your older loved one has good eating habits, it is more than an alternative to going hungry. Using a meal delivery service means that you can help your senior stay in their home and age-in-place, while having peace of mind that their needs are being met.
How to choose the best senior meal delivery service in Santa Barbara
There are a variety of meal delivery services for seniors in Santa Barbara, Santa Maria, and San Luis Obispo. It can be helpful to know there are so many choices, but it may be overwhelming to try and get started. Before you begin your search, think about your aging loved one's budget. How much can they afford? Will their insurance company or Medicare cover any of the necessary costs? Find out what type of assistance is available to them, including state and federal aid.
Think about any medical needs your senior has. Are there certain types of foods they can't eat, or does their diet require more of something specific? You'll want to take allergies or diet restrictions into account as you do your research. If you still need additional information, check out our comprehensive guide to senior meal delivery to help you through the decision-making process.
Find senior meal services in Santa Barbara
Using a meal delivery service allows your family member to stay in their home and gives them their independence, while allowing you to feel confident that they are getting their needs met and have enough to eat, regardless of their situation. Get started by reading our Santa Barbara senior meal service reviews so you can find an option that is just the right fit for your older loved one.