Find more resources in your city!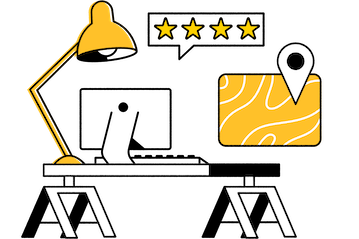 Start Exploring
Should your business be here?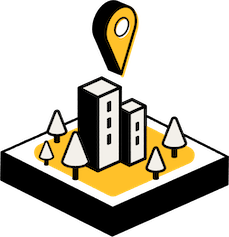 Add your business
Senior meal delivery services in San Diego
Picking a senior meal service in San Diego can be tough because there are so many different options to choose from. To narrow down the pack, you'll need to have a keen understanding of what you need from a meal delivery company.
For example, the older adult in your life could have special dietary restrictions. If so, you would want to make sure that the meal delivery company you choose is accommodating of those and had enough variety to keep your loved one enjoying their meals without sacrificing their eating plan.
Budget is another super important factor to keep in mind. The exact amount that you'll pay for meal delivery in the San Diego area can vary some based on the company you choose and the meal plan you select. But you may be able to save some money by seeing if your loved one qualifies for government-backed food assistance.
Facts and figures behind senior nutrition in San Diego
How much does senior nutrition in San Diego cost?
As you review San Diego senior meal service reviews, price is likely one of the main things that you'll be looking at. Check out the table below to get started with that research. It uses research conducted in September 2021 to highlight the average entree costs at some of the top options in San Diego.
| Service | Average Entree Cost | Senior-Specific | Special Diets | Preparation | Delivery |
| --- | --- | --- | --- | --- | --- |
| Meals On Wheels | Sliding scale | Yes | Yes | Ready to eat | Delivered by volunteers on weekdays |
| HelloFresh | $9 | No | Yes | Ready to cook | Delivered via FedEx/UPS |
| The Lean Machine | $10 | No | Yes | Ready to heat | Delivered on Sundays and Wednesdays by staff member |
| Meal Pro | $8.99-19.99 | Yes | Yes | Ready to heat | Shipped via FedEx |
As you can see from the chart, the average price of an entree in the San Diego area starts at around $9. But the amount of preparation can vary significantly from one company to another. This may be something you want to keep in mind if the senior in your life doesn't enjoy cooking.
What are some potential effects of hunger on seniors in San Diego?
Unfortunately, for seniors who experience food insecurity, the problems don't stop there. Many will also begin suffering from other problems, which could significantly diminish their quality of life. The following list of statistics from Feeding America highlights some of the most common problems that food-insecure seniors deal with besides not having enough food.
The list shows that depression is by far the most common chronic health condition for food-insecure seniors. That's one of the reasons why signing the older adult in your life can be worth doing. Getting them on a consistent eating plan could be just what it takes to ensure your loved one doesn't experience some of these symptoms.
The benefits of senior meal service in San Diego
There are lots of reasons to sign the older adult in your life up for a meal delivery service. The most obvious is that you will provide them with a steady supply of high-quality meals that they don't have to cook themselves. This can help your senior fight off health symptoms like obesity and diabetes.
But on top of that, you will also give your senior the opportunity to have some additional social interaction with the volunteers who deliver their food each day. This can help to stave off things like loneliness and social isolation, which are real problems for seniors.
Find senior meal services in San Diego
When you're ready to get started with a senior meal service in the San Diego area, Seasons is here to help. Our free resources are the ideal way to do your research and figure out which local meal company is the right fit for you. Take a look and don't hesitate to reach out if you need further assistance.