Find more resources in your city!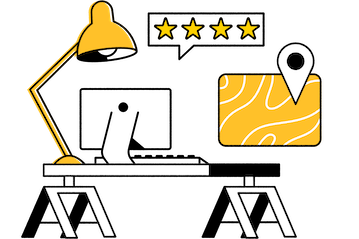 Start Exploring
Should your business be here?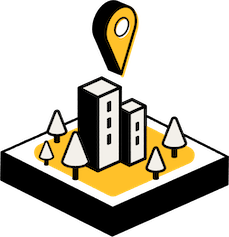 Add your business
Senior meal delivery services in San Antonio
Senior meal delivery in San Antonio is flexible enough to accommodate any senior's needs. If your loved one has chronic conditions such as diabetes or elevated cholesterol, eating a healthy diet curated by a senior meal delivery service could help them manage their symptoms. Meal delivery services can also avoid common allergens, so your loved one won't have to worry about any reactions.
Senior meal delivery can introduce variety to your loved one's diet so they don't eat the same thing every day as well. If your loved one particularly enjoys soup or pulled pork, many meal services will ensure that these favorites are regularly included in your loved one's deliveries.
Best of all, there is a lot of help available for seniors who cannot afford meal delivery. Medicare and other insurance plans cover some of the costs, while federal and state-level government programs are available to help seniors in need.
Facts and figures behind senior nutrition in San Antonio
How much does senior nutrition in San Antonio cost?
The price of senior meal service in San Antonio depends on several different variables such as when and how the food is delivered, what types of ingredients are used, and how much prep work is required. The table below provides basic information on four of the biggest options in the San Antonio area current as of September 2021:
| Service | Average Entree Cost | Senior-Specific | Special Diets | Preparation | Delivery |
| --- | --- | --- | --- | --- | --- |
| Meals On Wheels | Sliding scale | Yes | Yes | Ready to eat | Delivered by volunteers on weekdays |
| Fresh N Lean | $10.36 | No | Yes | Ready to heat | Delivered by GLS or FedEx Air |
| HelloFresh | $9 | No | Yes | Ready to cook | Delivered via FedEx/UPS |
| Zedric's | $7.75 | No | Yes | Ready to heat | Delivered Sunday-Wednesday |
There are multiple price ranges on that table, so consider your loved one's budget before choosing. That said, variables such as how capable your loved one is in the kitchen and whether a given service can accommodate their specific dietary needs may be more important than price. Do your research carefully.
What trade-offs might food insecure senior citizens in San Antonio make in order to eat?
Low-income seniors may not have enough money to purchase everything they want and need, forcing them to make difficult choices. Sadly, some of these choices may involve food. Feeding America's Facing Hunger After Fifty study highlights some of the things that may compete with food for your loved one's financial resources:
Seeing medical care at the top of the list is just heartbreaking, but shelter and keeping the lights on are also of paramount importance. You can use our San Antonio senior meal service reviews to find an affordable delivery option for your loved one so that they never have to choose between them.
The benefits of senior meal service in San Antonio
While the most important benefit of senior meal delivery is that your loved one will be well-fed and receive the vital nutrients they need, there are other benefits to consider. Food delivery can help seniors make better food choices and live longer happier lives. Furthermore, your loved one can talk to whoever delivers their food to add social stimulation to their daily routine. You will also be able to rest easy knowing that your loved one will have dinner tonight, and they won't have to be concerned about finding something to eat. Your loved one's mood and mental health could even improve.
Find senior meal services in San Antonio
If you're concerned that your loved one may not have enough to eat, you have to be proactive. Check-in with them, discuss their needs, and feel free to use our free resources if senior meal delivery makes sense for them. Senior food insecurity is a real problem but it doesn't have to be an insurmountable one.