Find more resources in your city!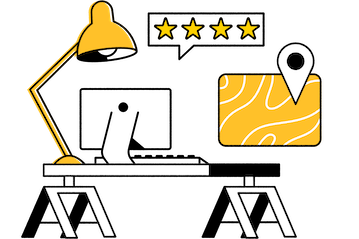 Start Exploring
Should your business be here?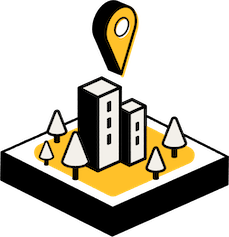 Add your business
Senior meal delivery services in Salt Lake City
Meal delivery services are as diverse as the clients they serve and so keeping your senior's needs in the forefront of your mind is important as you browse options. Consider whether the service provider meets the budgetary needs of your loved one and make sure to check whether their insurance can cover costs, as well as whether there are any senior nutrition programs at the state or federal level that provide support. It is also important to make sure that the senior meal service in Salt Lake City can accommodate your senior's dietary and nutritional needs, whether they have an allergy or are living with a chronic condition. A quality service will have a wide variety of meals on offer so that your loved one can enjoy a varied as well as a nutrient-dense diet that suits their palate. Let your senior help choose from the meals available so that they can still feel a sense of agency while also getting the help they need.
Facts and figures behind senior nutrition in Salt Lake City
How much does senior nutrition in Salt Lake City cost?
An important consideration when exploring senior meal delivery in Salt Lake is the cost of the service. This will be determined by the option you choose, as well as the frequency of deliveries, the sort of meals available, and whether or not preparation is required. Research from September 2021 provided the following insights:
| Service | Average Entree Cost | Senior-Specific | Special Diets | Preparation | Delivery |
| --- | --- | --- | --- | --- | --- |
| Meals On Wheels | Sliding scale | Yes | Yes | Ready to eat | Delivered by volunteers on weekdays |
| Silver Cuisine | $8.99 and up | Yes | Yes | Ready to heat | Delivered via FedEx |
| Meal Pro | $8.99-19.99 | Yes | Yes | Ready to heat | Shipped via FedEx |
| Wasatch Fresh | $14.50 | No | No | Ready to heat | Delivered weekdays by staff member |
The mobility, physical health, and mental faculties of your loved one will be key factors to consider when choosing a meal delivery service. If they are still willing and able to prep ingredients and do some cooking then delivery of meal kits could be a worthwhile option to consider. If not, ready-to-eat meals might be a better choice. If possible, include your senior in the process or find out what their likes and dislikes are so that both their needs and wants can be catered to as much as possible.
What are the ways seniors in Salt Lake City might cope with food insecurity?
No senior should ever have to face the indignity of hunger as a result of being food insecure but the reality is many are in this position and often have to make difficult choices in order to survive. A study conducted by Feeding America found that 77% of older adults are forced to turn to buying cheap food, even if it is not the healthiest choice, while 46% of them have no option but to sacrifice their independence and rely on assistance from family or friends. Out of utter desperation, 38% of older adults water down their food or drinks to make them last longer, and 29% end up selling or pawning their personal belongings to survive. 24% access food by growing it themselves or accessing a community garden.
Aging seniors should not have to resort to desperate measures or sacrifice their health in order to stave off hunger. Meal delivery services can not only ensure that our seniors do not go hungry, but they can also make sure that they have access to nutrient-rich and delicious meals. A senior meal service in Salt Lake can offer you a solution to helping your cherished senior stay healthy and age in place with dignity.
The benefits of senior meal service in Salt Lake City
A senior meal service can help your loved one maintain a healthy and nutritious diet, and give you the assurance of knowing they are eating well and getting regular meals. If your senior has a medical condition that requires them to follow a specific diet, has food allergies, physical limitations such as difficulty swallowing, or simply can no longer cook for themselves, a meal delivery service can cater to their specific needs. From low-sodium or gluten-free foods to pureed or ready-to-eat meals, your loved one's needs can be met while still accommodating their tastes and preferences as far as possible.
Find senior meal services in Salt Lake City
Just because your senior citizen needs some help with cooking and feeding themselves, does not mean that they have to give up all their power and agency in their day-to-day lives. With your continued support and access to a senior meal service, they can maintain both their health and their independence. Start browsing our Salt Lake City senior meal service reviews today to find a delicious and nutritious solution for senior mealtimes.