Find more resources in your city!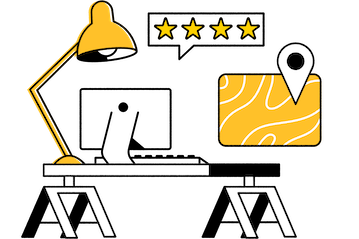 Start Exploring
Should your business be here?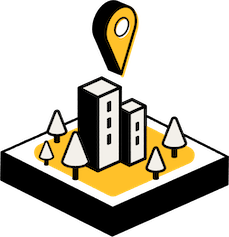 Add your business
Senior meal delivery services in Sacramento
There are plenty of options when you're searching for Stockton senior meal delivery services. Choosing one is a matter of knowing what to take into consideration for your loved one. Important elements include taste, nutritional value, and cost.
To start with, make sure the meal delivery service you choose has a variety of delicious and nutritious meals. You don't want your loved one to have to eat the same meals over and over again. You also want to make sure the meal delivery service offers meals for seniors with special restrictions such as meals for people with diabetes or for vegetarians. Allow the senior in your life to have the final say over which meal service they use. Have them peruse the menus and choose a service that provides a wide variety of meals they will enjoy eating. After all, they're the ones who will be eating the meals.
Facts and figures behind senior nutrition in Sacramento
How much does senior nutrition in Sacramento cost?
An important consideration when choosing a senior meal service in Sacramento is cost. It's possible that Medicare or your loved one's insurance will pay part or all of the cost. The chart below, based on research conducted in September 2021, lists the prices of a few of the meal delivery services available in the Sacramento area.
| Service | Average Entree Cost | Senior-Specific | Special Diets | Preparation | Delivery |
| --- | --- | --- | --- | --- | --- |
| Meals On Wheels | Sliding scale | Yes | Yes | Ready to eat | Delivered by volunteers on weekdays |
| Martha's Senior Gourmet | $14 and up | Yes | Yes | Ready to heat | Delivered by staff on weekdays |
| Blue Apron | $9 | No | Yes | Ready to cook | Delivered via FedEx/UPS |
| Fresh N Lean | $10.36 | No | Yes | Ready to heat | Delivered by GLS or FedEx Air |
Another element to take into consideration is meal preparation. Does your loved one enjoy cooking elaborate entrees? If so, choose a meal delivery service that provides ingredients and instructions. Are they unable to or unwilling to prepare meals themselves? In that case, choose a meal delivery service that provides meals that are ready to eat or easy to heat up.
What are the ways seniors in Sacramento might cope with food insecurity?
If the senior in your life can't access full, healthy meals, there are a number of things they might do to keep from going hungry. In the article Baby Boomers and Beyond: Facing Hunger After Fifty, a study by Feeding America indicates the following coping strategies that are common in seniors lacking food security:
Some coping strategies, such as growing food in a community garden, can actually be healthy options. But the majority of the remedies seniors resort to provide lots of empty calories or reduced nutrition. It would be heartbreaking to see your loved one sell off precious heirlooms in order to eat.
The benefits of senior meal service in Sacramento
There are many benefits to signing seniors up for senior meal delivery in Modesto. Probably the greatest benefit is that they will receive tasty and nutritious meals on a regular basis. Eating regular nutritious meals could prevent problems like diabetes or heart disease. With a meal delivery service, your loved one can avoid the hassle of grocery shopping while still having face-to-face contact daily. They may grow to enjoy the staff or volunteers who deliver their meals and look forward to that time of day a great deal. Another benefit of meal senior meal services in Stockton is that they are suitable for every senior's budget.
Find senior meal services in Sacramento
Aging in place with dignity and independence requires certain services to be available for your aging loved one. One of the most important services to help maintain their health is a meal delivery program. Browse through our Sacramento senior meal service reviews and choose the service that will work best for your loved one.