Find more resources in your city!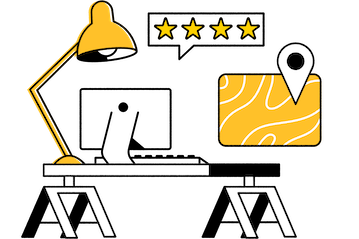 Start Exploring
Should your business be here?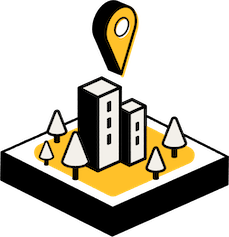 Add your business
How much does senior nutrition in Rochester cost?
The price of food varies based on the recipient's particular circumstances. Some of the variables that could impact what your older adult pays include what's on the menu, how often food is delivered, whether any special diet is in play, and how deliveries take place. Your senior loved one's health insurance policy may also cover home-delivered meals. The statistics below illustrate three of the most popular meal delivery services in the Rochester area and where they stood as of fall 2021:
| Service | Average Entree Cost | Senior-Specific | Special Diets | Preparation | Delivery |
| --- | --- | --- | --- | --- | --- |
| Meals On Wheels | Sliding scale | Yes | Yes | Ready to eat | Delivered by volunteers on weekdays |
| Meal Pro | $8.99-19.99 | Yes | Yes | Ready to heat | Shipped via FedEx |
| HelloFresh | $9 | No | Yes | Ready to cook | Delivered via FedEx/UPS |
Price is only one variable you should consider when choosing a meal delivery service. Your aging loved one's capabilities in the kitchen are also important. If your mom or dad still enjoys cooking, ready-to-eat meals might deprive them of one of their favorite hobbies. In contrast, seniors who are unsteady on their feet or dealing with advanced dementia shouldn't work in the kitchen alone.
What should caregivers in Rochester know about senior hunger?
Senior hunger is more prevalent than you might recognize because many seniors avoid going hungry by compromising in other areas. As illustrated by the Feeding America statistics below, roughly 7% of seniors face hunger issues but 63% of those visiting food banks are regularly forced to choose between food and medical care:
Seniors facing hunger issues
Seniors visiting food banks who report choosing between food and medical care
Seniors eligible for SNAP benefits
Many older adults are eligible for government programs like the Supplemental Nutrition Assistance Program (SNAP) but fail to apply for benefits, making it harder than it needs to be to put food on the table. Charitable organizations also do good work in ensuring that seniors have enough to eat. Meal delivery services can be a lifesaver as well, especially for seniors who lack reliable transportation options.
How to choose the best senior meal delivery service in Rochester
With so many meal delivery services to choose from, finding the right fit for your senior can feel impossible. Don't worry, Seasons is here to help. Our comprehensive guide to senior meal delivery includes actionable tips to help you find a fantastic service for your older adult's needs.
We recommend beginning by considering any special dietary needs your elder loved one might have. If your senior has CKD (or Chronic Kidney Disease), their doctor might recommend a special diet to slow the condition's progression, so they don't require dialysis. Other factors to look for include any interactions with prescription meds, food allergies or sensitivities, and chronic medical conditions like hypertension.
Then, ask your older loved one what they want to eat. Seniors should be able to enjoy their retirement years and that won't happen if they dread every meal. How food is delivered can also affect an older adult's quality of life, especially if they look forward to talking to the volunteers who bring them their food.
Find senior meal services in Rochester
You don't want to see a beloved senior go hungry but might not be sure how to prevent it. Meal deliveries are an affordable, reliable way for older adults to get the nutrition they need, and Seasons provides the free Mason City, Austin, and Rochester senior meal service reviews you need to begin your research. What are you waiting for?