Find more resources in your city!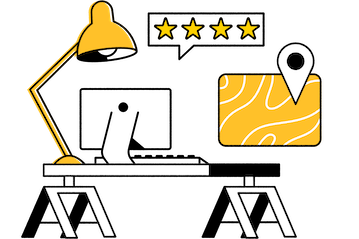 Start Exploring
Should your business be here?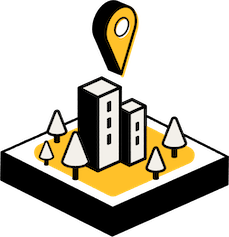 Add your business
Senior meal delivery services in Raleigh-Durham
As you read through Raleigh-Durham senior meal service reviews, you may find that they start to blend together and sound the same. This can make it tough to zero in on the option that's the best fit for your loved one. However, you can solve that issue by working backward from what you know about what your loved one needs in a senior meal service in Raleigh.
For example, maybe you're working with a limited budget. If so, you could eliminate some of your options based on the price that they charge for an average entree. As you do this, just make sure that any remaining candidates that you have will satisfy all of your loved one's eating requirements and dietary restrictions.
If you're worried about money while signing up for senior meal delivery in Raleigh, consider looking into government subsidy programs. You may be able to get the cost you pay per entree reduced if you qualify.
Facts and figures behind senior nutrition in Raleigh-Durham
How much does senior nutrition in Raleigh-Durham cost?
Price is an important factor to think about while reviewing a senior meal service in Durham. We've put together the following data table to help you do that. It contains information found during research conducted in September 2021. Take a look to get a better sense of which options may be the best fits for your budget.
| Service | Average Entree Cost | Senior-Specific | Special Diets | Preparation | Delivery |
| --- | --- | --- | --- | --- | --- |
| Meals On Wheels | Sliding scale | Yes | Yes | Ready to eat | Delivered by volunteers on weekdays |
| Meal Pro | $8.99-19.99 | Yes | Yes | Ready to heat | Shipped via FedEx |
| Dish To Door | $11 | No | Yes | ready to heat | Delivered by staff member on weekdays |
| Blue Apron | $9 | No | Yes | Ready to cook | Delivered via FedEx/UPS |
As you can see, the average cost per entree for senior meal service in Durham starts at about $9. But your costs may be higher or lower than this depending on the specific options that you select and the company that you choose. That's why it's important to do your research before signing up.
What should caregivers in Raleigh-Durham know about senior hunger?
Senior hunger is a very real issue in the United States. It's something that impacts many seniors in a variety of ways. For example, take a look at the information below, which was collected by Feeding America. It shows several different ways that a senior may be impacted by hunger in this country.
Seniors Facing Hunger Issues
Seniors Visiting Food Banks Who Report Choosing Between Food and Medical Care
Seniors Eligible for SNAP Benefits
One of the most eye-opening statistics is the fact that 63% of seniors who visit food banks report having to choose between food and medical care. This is a situation that you definitely don't want your loved one to have to deal with, and it's another reason why signing them up for a senior meal service in Fayetteville could be a good option.
The benefits of senior meal service in Raleigh-Durham
The older adult in your life can benefit from a senior meal service in Fayetteville in numerous ways. First, they'll get reliable access to healthy meals. That could help them avoid common issues that arise from poor nutrition, such as obesity and diabetes.
On top of that, meal delivery services free up a senior's time. They save an older adult from having to constantly go to the market to pick up fresh ingredients and from having to devote a significant amount of the day to cooking. This could give your loved one the opportunity to spend more time doing what they love.
Find senior meal services in Raleigh-Durham
When you're ready to get your senior set up with a meal delivery service, Seasons has you covered. Our free resources provide a wealth of information to help you do your research and figure out the right company for your needs. Don't hesitate to reach out to us directly if you have any additional questions.