Find more resources in your city!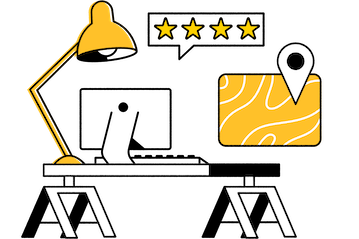 Start Exploring
Should your business be here?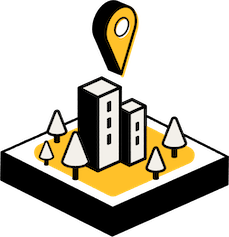 Add your business
Senior meal delivery services in Portland
When looking for Portland senior meal service reviews, it can be tough to figure out which option is truly your best bet. But there are several factors you can look at to zero in on the selection that will be right for your loved one.
First, many people look at the price per entree of a meal delivery service they're considering. You should too if budget is going to be a factor for you. We've highlighted the starting price for some of the top options in the Portland area in a later section.
It's also important to ensure that all of your senior's meals fit into their dietary restrictions. If your loved one has any food allergies or doctor-prescribed eating requirements, you want to make sure that a company that does senior meal delivery in Portland is able to fit into that eating plan without eliminating too much variety from your loved one's diet.
Facts and figures behind senior nutrition in Portland
How much does senior nutrition in Portland cost?
The cost of a senior meal service in OR will have a big impact on whether or not a provider is an option for you. That's why we've included the following table. It pulls from research conducted in September 2021 to show you the average price per entree of some of Portland's most popular delivery companies.
| Service | Average Entree Cost | Senior-Specific | Special Diets | Preparation | Delivery |
| --- | --- | --- | --- | --- | --- |
| Meals On Wheels | Sliding scale | Yes | Yes | Ready to eat | Delivered by volunteers on weekdays |
| Meal Pro | $8.99-19.99 | Yes | Yes | Ready to heat | Shipped via FedEx |
| Stella's Kitchen | $13 | No | Yes | Ready to heat | Delivered by a staff member on Mondays |
| HelloFresh | $9 | No | Yes | Ready to cook | Delivered via FedEx/UPS |
As you can see, prices start at about $9 per entree for meal delivery companies in this area. But you could end up paying as much as $20 per meal depending on the company that you pick and the options that you select. For example, meals that feature high-end ingredients will add to the price you pay.
Who suffers from food insecurity in Portland?
Food insecurity is a problem that impacts every age group of Americans. However, members of some age bands are more impacted than others. For example, take a look at the following table, which features data compiled by Feeding America in 2019. It shows how food insecurity impacts various age groups of seniors.
Perhaps somewhat surprisingly, food insecurity impacts the youngest group of seniors on the list above the most severely. A full 9.8% of older adults aged 65 to 69 experience food insecurity in this country. Meal delivery services in places like Portland help to resolve this problem by giving older adults reliable access to healthy meals.
The benefits of senior meal service in Portland
Senior meal services help older adults live happier lives in a few key ways. One is that they ensure an older adult has consistent access to the nutrients they need to keep their body and minds healthy. Eating meals delivered by a health-conscious delivery service can help a senior avoid problems like obesity, diabetes, and even depression, which would diminish their quality of life.
On top of that, meal delivery services can also free up a senior's time to focus on the things that they love most. When they get their food delivered and only have to heat it up, they no longer have to worry about going to the grocery store or spending hours cooking each day.
Find senior meal services in Portland
If you're ready to locate a senior meal service in the Portland area, then Seasons is here to help. Our list of free resources is all that you need to sort through your options and make a selection. Don't hesitate to reach out to us directly if we can be of further assistance.