Find more resources in your city!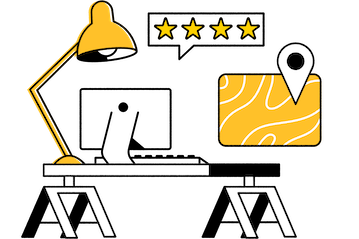 Start Exploring
Should your business be here?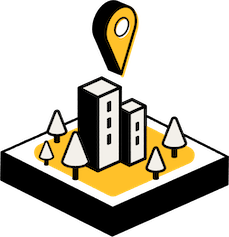 Add your business
Senior meal delivery services in Pittsburgh
There are so many different options available for senior meal delivery in Pittsburgh able to meet the dietary requirements and preferences of your senior. Nutritious meals are important to help your loved one manage any existing medical conditions and ensure better overall health. While considering the various services available, keep your loved one's budget in mind, especially if they are on a fixed income. Their insurance coverage might include meal delivery services. And don't forget to check whether there are any state or federal programs that could further help mitigate costs.
It is essential to consider the specific needs and limitations of your loved one. If their physical and mental capabilities remain quite sound and they still enjoy cooking, having meal kits delivered can preserve their independence while ensuring they get the necessary nutrients. Ask them about their preferences and daily lives; if they have more of an appetite in the afternoon, having bigger meals delivered at that time will suit them better than in the evening.
Facts and figures behind senior nutrition in Pittsburgh
How much does senior nutrition in Pittsburgh cost?
Given that many seniors are on a fixed income, cost is an important consideration when choosing a senior meal service. The type of service or plan that you choose will determine the cost. For example, are the meals ready-to-eat or is some preparation required? The following insights are the result of research conducted in September 2021:
| Service | Average Entree Cost | Senior-Specific | Special Diets | Preparation | Delivery |
| --- | --- | --- | --- | --- | --- |
| Meals On Wheels | Sliding scale | Yes | Yes | Ready to eat | Delivered by volunteers on weekdays |
| PGH Fresh | $14.99 | NO | Yes | Ready to heat | Delivered on Sundays and Mondays by staff member |
| Meal Pro | $8.99-19.99 | Yes | Yes | Ready to heat | Shipped via FedEx |
| Blue Apron | $9 | No | Yes | Ready to cook | Delivered via FedEx/UPS |
It is important to let the needs and capabilities of your loved one be the determining factors in your decision-making. If they can still cook and are happy doing so, do they only need fresh ingredients or do they need everything measured and fully prepped? Would refrigerated or frozen meals that can easily be reheated suit them better? Do they have any allergies or dietary restrictions? Don't forget to ask about their likes and dislikes to be sure they'll actually enjoy the meals provided.
What are some potential effects of hunger on seniors in Pittsburgh?
Consistent access to enough nutritious food has a direct link to better health outcomes for seniors. Statistics from Feeding America show that those who face food insecurity are significantly more at risk of developing chronic diseases and disabilities, as well as shorter lifespans. A lack of access to adequate and nutritious food can have a devastating effect on the physical and psychological health of seniors and can greatly diminish their quality of life.
Getting older is hard enough without having to suffer the indignity of hunger and malnourishment. Every senior deserves to live a long, healthy, and fulfilling life while maintaining their independence and sense of self. Meal delivery services are a great way for seniors to do just that while maintaining a healthy diet and meeting their specific nutritional needs.
The benefits of senior meal service in Pittsburgh
Senior meal delivery services enable seniors to enjoy frequent balanced meals packed with fresh and nutritious ingredients. It also allows caregivers to provide them with support as they face a natural progressive decline in their physical and mental capacities without taking away their autonomy and independence. For example, if your loved one has poor vision or cognitive impairments that make following a recipe or measuring and prepping ingredients challenging, having prepared meals delivered to their home allows them to feed themselves even though they can no longer cook. In addition to all of this, it means one less thing you are responsible for as a caregiver, enabling you to spend more time on self-care and making memories with your much-loved senior.
Find senior meal services in Pittsburgh
Our cherished seniors deserve to enjoy their independence for as long as possible as they grow older. A senior meal service in Pittsburgh is a happy compromise for you and your loved one: you can be assured they remain healthy and well-fed, while their daily lives become easier without losing their sense of self-reliance. Explore our Pittsburgh senior meal service reviews to find the right option for you and your loved one.