Find more resources in your city!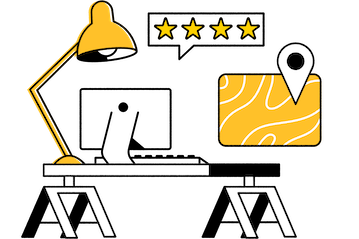 Start Exploring
Should your business be here?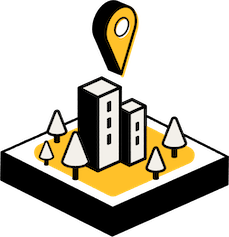 Add your business
Senior meal delivery services in Piedmont Triad
Senior meal service in Piedmont Triad is available for everyone. The first step in finding a great service for your loved one is to ask them what they would like to eat. Many well-meaning family members skip this step, and seniors may feel like they've lost control over their menu as a result. We also recommend looking for senior meal delivery in High Point that offers variety so your loved one doesn't need to eat the same thing every day.
Next, consider any allergies and dietary preferences your loved one may have. If they are vegetarian, their meal service has to be able to accommodate their wishes. Finally, you have to consider the cost of your loved one's meal delivery service. If you're operating with a tight budget, most insurance carriers and Medicare will absorb some of the costs. There are also governmental programs at the state and federal levels that ensure consistent access to nutrition.
Facts and figures behind senior nutrition in Piedmont Triad
How much does senior nutrition in Piedmont Triad cost?
The cost of senior meal service in High Point depends on several variables including what type of food is delivered, how the food is delivered, and how often deliveries take place. The table below provides accurate pricing details and several other facts about leading meal delivery services as of September of 2021:
| Service | Average Entree Cost | Senior-Specific | Special Diets | Preparation | Delivery |
| --- | --- | --- | --- | --- | --- |
| Meals On Wheels | Sliding scale | Yes | Yes | Ready to eat | Delivered by volunteers on weekdays |
| HelloFresh | $9 | No | Yes | Ready to cook | Delivered via FedEx/UPS |
| Meal Pro | $8.99-19.99 | Yes | Yes | Ready to heat | Shipped via FedEx |
| Fresh N Lean | $10.36 | No | Yes | Ready to heat | Delivered by GLS or FedEx Air |
What the senior in your life can realistically handle is a big consideration here. HelloFresh is a good option if your loved one can safely chop carrots and boil water but should be ruled out if they cannot handle such tasks. Alternatively, some seniors may not like having ready-to-eat meals delivered to them via Meals on Wheels if they can still work in the kitchen.
How often might seniors in Piedmont Triad choose to purchase nutritious food?
Seniors may need nutritious food more than the average citizen, but they can be just as prone to making bad decisions in the grocery store as anybody else. AARP recently conducted a survey that asked seniors how often they choose healthy food options, with the results in tabular form below:
A clear majority opt for nutritious foods "all or most of the time," but nearly 40% of respondents do not. Senior meal delivery in Piedmont Triad ensures that your loved one has consistent access to healthy food all of the time whether they would choose it by themselves or not.
The benefits of senior meal service in Piedmont Triad
While the primary purpose of senior meal service in Winston-Salem is to ensure that the elderly get the nutrition they need to enjoy life, it offers other benefits as well. Your loved one can converse with the people who deliver their meals, helping them feel less lonely. Likewise, scheduled deliveries are something to plan a day around, introducing structure to their lives. Both you and your loved one will enjoy the peace of mind that consistent senior meal service in Greensboro can provide, and you'll know that your loved one is sticking to any special diets their physician has recommended.
Find senior meal services in Piedmont Triad
It's heartbreaking to think of a loved one going without food and we can't just let it happen. Our Piedmont Triad senior meal service reviews are available free of charge to help you find consistent nutrition for your loved one. We promise that our resources will help you find a great senior meal delivery service in Winston-Salem.