Find more resources in your city!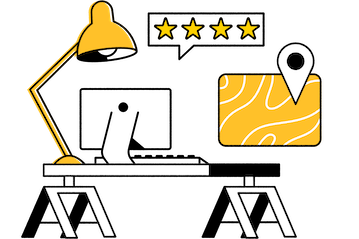 Start Exploring
Should your business be here?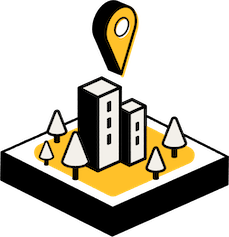 Add your business
Senior meal delivery services in Orlando
As you look at Orlando senior meal service reviews, it can be tough to differentiate one option from another. When you're ready to make a decision, you will want to pay attention to a few key factors.
First, you need to make sure that the senior meal service in Daytona Beach meets the nutrient requirements of the older adult in your life. Your senior may have allergies or dietary restrictions that they need to follow to keep themselves healthy. So make sure that the meals you're getting delivered fit into that plan.
It's also important to find a meal delivery service that offers enough variety to keep your senior enjoying their eating plan. If an older adult gets tired of eating the same thing every day, they could start skipping meals, which would be detrimental to their long-term health and wellness. It's another reason why it's so important to do your research before selecting a plan.
Facts and figures behind senior nutrition in Orlando
How much does senior nutrition in Orlando cost?
The cost of a senior meal service in Melbourne will vary based on the company you pick and the meal plan that you select. But you can get a sense of the average amount you'll pay per entree by looking at the table below. It features data collected during research conducted in September 2021.
| Service | Average Entree Cost | Senior-Specific | Special Diets | Preparation | Delivery |
| --- | --- | --- | --- | --- | --- |
| Meals On Wheels | Sliding scale | Yes | Yes | Ready to eat | Delivered by volunteers on weekdays |
| Meal Pro | $8.99-19.99 | Yes | Yes | Ready to heat | Shipped via FedEx |
| Mindful Meals | $10.31 | No | Yes | Ready to heat | Delivered by staff on Mondays |
| Fresh N Healthy | $12 | No | Yes | Ready to heat | Delivered by local staff member |
As you can see, the cost of a meal delivery service in Daytona starts at about $9 per entree. But you may end up having to pay a bit more for meals that get delivered by local staff members. However, these are often worth it because they give your senior the opportunity to have some more social interaction.
What trade-offs might food insecure senior citizens in Orlando make in order to eat?
More seniors struggle with food insecurity in this country than you might expect. Those who do often have to make sacrifices in other important parts of their life to continue feeding themselves. For example, take a look at the table below, which featured data collected by Feeding America during a recent survey they conducted.
Surprisingly, medical care is the most common thing that seniors have to sacrifice when they're hungry. That's the last thing that you want the older adult in your life to have to give up, as doing so could be very detrimental to their aging process. It's one reason why a meal delivery service can be so impactful.
The benefits of senior meal service in Orlando
Senior meal services can provide an older adult in your life with more than just nutrition. They can also support the treatment of various health conditions that your loved one might be dealing with. For example, having reliable access to nutritious foods can fight obesity, depression, and potentially even diabetes. That means signing up for one of these services could have a very real impact on your loved one's health.
Delivery services can also be another way to help combat loneliness in older adults. Some programs have volunteers deliver meals each day and these can become great points of social contact for your loved one.
Find senior meal services in Orlando
When you're ready to sign up for a meal delivery service in Orlando, look no further than Seasons. We have all of the free resources that you need to sort through your options and find the best one for your loved one. Browse our website today to learn more about how we can help.