Find more resources in your city!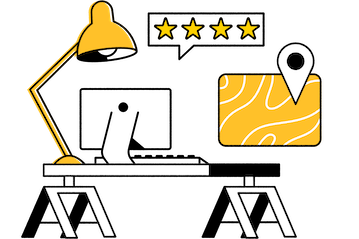 Start Exploring
Should your business be here?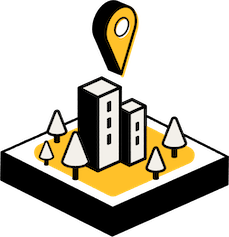 Add your business
Senior meal delivery services in New York City
Great senior meal delivery in New York City begins with asking your loved one what they want to eat. If they love Italian dishes such as lasagna and chicken parmesan, you should look for food delivery services that will satisfy their cravings. If they don't like asparagus, there are plenty of other veggies that they might enjoy more. Variety can also help ensure that eating never becomes monotonous.
Next, consider any food sensitivities or chronic medical conditions that may impact what your loved one should eat. A protein-rich diet can help seniors build muscle mass, while limiting caloric intake could be important if your loved one struggles with obesity.
Finally, you have to consider the price. NYC senior meal delivery isn't free but there are plenty of resources to help you out. For example, Medicare and insurance may cover meal delivery, while the government also helps seniors in need of nutrition through programs such as SNAP.
Facts and figures behind senior nutrition in New York City
How much does senior nutrition in New York City cost?
The cost of senior meal service in New York City varies. Some of the factors that can influence the price include how often deliveries are made, how much prep work is required, and what types of meals are offered. The table below provides basic information for a few of the top options in New York City as of September 2021:
| Service | Average Entree Cost | Senior-Specific | Special Diets | Preparation | Delivery |
| --- | --- | --- | --- | --- | --- |
| Silver Cuisine | $11 | Yes | Yes | Ready to heat | Shipped via FedEx |
| HelloFresh | $9 | No | Yes | Ready to cook | Shipped via FedEx/UPS |
| Meals on Wheels | Sliding scale | Yes | Yes | Ready to eat | Delivered by a volunteer on weekdays |
| Citymeals on Wheels | Voluntary contribution | Yes | Yes | Ready to eat | Delivered by a volunteer on weekends and holidays |
It's worth noting that you don't have to choose just one NYC meal delivery service. For instance, Meals on Wheels provides ready-to-eat meals on weekdays while Citymeals on Wheels is delivered on weekends and holidays. Combined, your loved one will receive food that doesn't require cooking nearly every day for maximal convenience.
What trade-offs might food insecure senior citizens in New York City make in order to eat?
Seniors may have a lot of expenses that they cannot meet with their limited income, sometimes forcing them to make impossible decisions. Feeding America's Facing Hunger After Fifty study details some of the things that compete with food for a low-income senior's limited financial resources. Take a look at the table below:
Food is essential for seniors to age in place, but medical care, electricity, transportation, and housing are just as important. Your loved one deserves all of these things, so why not use our New York City senior meal service reviews to find them an affordable meal delivery service so they have one less expense to worry about?
The benefits of senior meal service in New York City
You probably think of senior meal service as a solution to food insecurity, and it is. However, the benefits of senior meal delivery are not limited to preventing hunger. Your loved one can look forward to their food's arrival, building anticipation and excitement that can help them feel younger. Likewise, interacting with the people who deliver the food provides needed social stimulation. A food delivery service can also ensure that your loved one sticks to their diet, making it easier to deal with chronic medical conditions such as diabetes or stick to a low-carb diet. Most importantly, consistent access to food provides peace of mind to you and your loved one.
Find senior meal services in New York City
We understand that you don't want to think about your senior not having enough food, so do something about it. Our resources make it easy to compare food delivery options in the city that never sleeps, so why not use them to make sure that your loved one never needs to deal with food instability.