Find more resources in your city!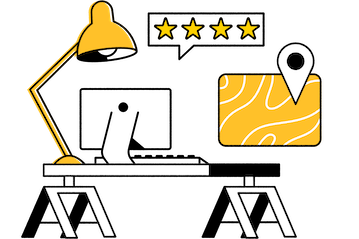 Start Exploring
Should your business be here?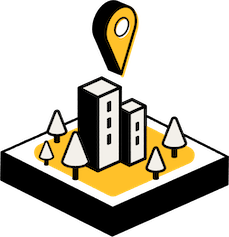 Add your business
Senior meal delivery services in New Orleans
With so many different senior meal services available, it can be a bit overwhelming knowing where to start. There are a few points to consider when trying to choose the right service provider for your senior. Rather than a lack of finances, many seniors face food insecurity and malnutrition due to a lack of social support, health challenges, as well as physical or cognitive impairments that make it difficult for them to eat well. Therefore, it is important to keep the specific needs of your loved one in mind during this process. Seniors are more vulnerable to poor health outcomes due to their diet, so making sure that the service you are considering suits the dietary needs of your loved one, as well as their physical and mental capabilities is crucial.
Don't forget to factor your loved one's budgetary needs into your considerations. Their insurance could possibly cover all or part of meal delivery service costs. In addition to this, look into programs for senior nutrition in Louisiana or at the federal level to provide further assistance.
Facts and figures behind senior nutrition in New Orleans
How much does senior nutrition in New Orleans cost?
How much you end up paying will be determined by the type of service you choose to go with. The kind of meal offerings available, how regularly deliveries must be made, and whether there are any special dietary requirements to be met will all play a role in the cost of the service. The following research findings were made in September 2021
| Service | Average Entree Cost | Senior-Specific | Special Diets | Preparation | Delivery |
| --- | --- | --- | --- | --- | --- |
| Meals On Wheels | Sliding scale | Yes | Yes | Ready to eat | Delivered by volunteers on weekdays |
| Fresh N Lean | $10.36 | No | Yes | Ready to heat | Delivered by GLS or FedEx Air |
| Clean Creations | $9.76 | No | Yes | Ready to heat | Delivery by staff on weekdays |
In addition to considering the budget available, it is also a good idea to chat with your loved one about their food preferences and what they would like to eat. Just because they need help as they grow older doesn't mean that they shouldn't be involved in decisions that impact their daily life if possible. Food choices are personal, and having a say in what they eat can help them retain their sense of self.
To what degree are seniors in New Orleans and beyond affected by food insecurity?
When a senior faces food insecurity it means that they lack consistent access to sufficient food to live active and healthy lives. Research by Feeding America provides some insight into the bleak realities when it comes to senior hunger in the country, with millions of seniors facing food insecurity in varying degrees.
8,600,000

Seniors Have Some Food Security Issues
4,900,000

Seniors Are Considered Food Insecure
1,800,000

Seniors Are Considered Very Food Insecure
A lack of proper nutrition has devastating costs for all age groups but because seniors are a vulnerable group, they are significantly more at risk of experiencing poor health outcomes and shorter life expectancies as a result. Making use of a senior meal service in New Orleans can help keep your senior healthy and well-fed and make sure that they never have to face the indignity of suffering hunger because they don't want to ask for help.
The benefits of senior meal service in New Orleans
Seniors who don't have access to the resources they need to maintain a nutritious diet experience significantly more health challenges than younger adults. A senior meal service can provide your loved one with the kind of meals that are critical to maintaining good health and preventing new health issues from arising. Diet has a big impact on diabetes and hypertension, and are conditions that are quite prevalent among the older population; balanced and nutritious meals can therefore make a big difference. With meals delivered directly to their door, your senior also doesn't have to feel as though they are completely reliant on you to feed themselves.
Find senior meal services in New Orleans
Senior meal delivery services offer you and your loved one the ideal compromise between ensuring they are eating healthy and nutritious meals on a regular basis and helping them remain as self-reliant as possible. Start browsing our New Orleans senior meal service reviews below to find a solution that works for you both.