Find more resources in your city!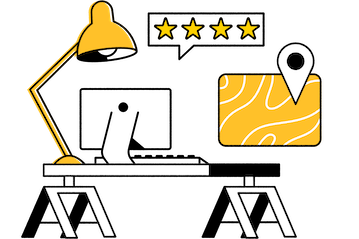 Start Exploring
Should your business be here?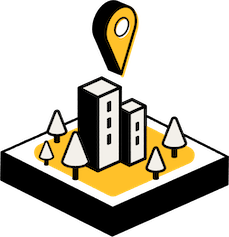 Add your business
How much does senior nutrition in Mobile cost?
One of the most important considerations when evaluating your options for senior meal delivery service providers is the cost of the service. There are various factors that can influence cost such as how frequently deliveries take place, the amount of prep required, and whether special diets are catered for. The following insights are the result of research conducted in September 2021:
| Service | Average Entree Cost | Senior-Specific | Special Diets | Preparation | Delivery |
| --- | --- | --- | --- | --- | --- |
| Meals On Wheels | Sliding scale | Yes | Yes | Ready to eat | Delivered by volunteers on weekdays |
| Silver Cuisine | $8.99 and up | Yes | Yes | Ready to heat | Delivered via FedEx |
| Katie's Plates | $14.95 | No | Yes | Ready to heat | Delivered by a staff member Monday-Thursday |
| Meal Pro | $8.99-19.99 | Yes | Yes | Ready to heat | Shipped via FedEx |
If your senior is still pretty mobile, can do some meal prep, and enjoys cooking then delivering meal kits might be a great option for them. If preparing ingredients and standing in front of the stove is not possible for them, then ready-to-eat meals would probably be the better option for their needs. Whatever service you choose, include your senior in the decision-making process so that the meals suit their needs and preferences.
What should caregivers in Mobile know about senior hunger?
Seniors should be treated like the highly valued members of society that they are and should never have to face the indignity of hunger. Unfortunately, the reality is that far too many have to make heartbreaking choices to survive. The data below, the result of a study conducted by FeedingAmerica, reflects this:
Seniors facing hunger issues
Seniors visiting food banks who report choosing between food and medical care
Seniors eligible for SNAP benefits
No senior should have to put their health at risk to avoid facing hunger. Senior meal delivery services can not only ensure that your senior never has to face hunger but also that they have access to nutritious meals on a daily basis. There are so many options available to cater to your senior's dietary requirements and suit their budget.
How to choose the best senior meal delivery service in Mobile
The offerings of meal delivery services are incredibly varied so keeping your loved one's specific needs in mind as you explore options can help narrow down your search. If your senior has any allergies or follows a special diet for their health, for example, you'll want to make sure that any service provider you are considering can accommodate these needs. It is also important to ensure that you stick to your senior's budget. Reach out to their insurance company to see whether they cover some of the cost, but don't forget to check whether there are any state or federal senior nutrition programs that they qualify for. If you'd like more information to help you make an informed decision, check out our comprehensive guide to senior meal delivery.
Find senior meal services in Mobile
Ensuring that the senior in your life gets the healthy and nutritious meals they need does not have to come at the cost of their agency and independence. Have a look at our Pensacola and Mobile senior meal service reviews to find the right service provider to meet your senior's specific needs, tastes, and preferences.