Find more resources in your city!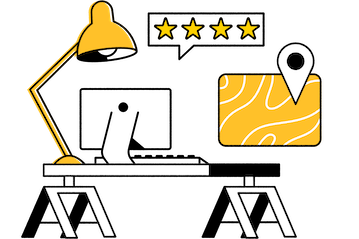 Start Exploring
Should your business be here?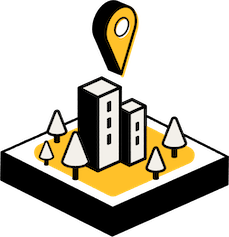 Add your business
Senior meal delivery services in Milwaukee
As you review your senior meal service in Milwaukee options, you'll need a way to narrow down the field so that you can start zeroing in on the best choices for your needs. There are a few different ways to do this.
First, it often makes sense to cut out some of your options by looking at how much they cost and whether that aligns with your budget. As you do this, keep in mind that you may be able to qualify for government-backed programs to reduce costs.
Your senior may also have dietary restrictions or food allergies that you need to account for. If so, you'll want to make sure that the meal delivery services you're reviewing accommodate those needs. It's also a good idea to make sure that these services have a varied enough menu to ensure that your older adult enjoys the food that they eat each day.
Facts and figures behind senior nutrition in Milwaukee
How much does senior nutrition in Milwaukee cost?
As you compare Milwaukee senior meal service reviews, pricing is one of the main things you'll probably be looking for. The table below will help you analyze how much you should expect to spend with each of the top providers in the area. It features data collected during research from September 2021.
| Service | Average Entree Cost | Senior-Specific | Special Diets | Preparation | Delivery |
| --- | --- | --- | --- | --- | --- |
| Meals On Wheels | Sliding scale | Yes | Yes | Ready to eat | Delivered by volunteers on weekdays |
| Meal Pro | $8.99-19.99 | Yes | Yes | Ready to heat | Shipped via FedEx |
| Delish Delivered | $10.95 | No | No | Ready to heat | Delivered on Mondays and Wednesdays by a staff member |
| Silver Cuisine | $8.99 and up | Yes | Yes | Ready to heat | Delivered via FedEx |
As you can see, the cost of a meal delivery service in the Milwaukee area starts at around $9 per entree. But the exact amount that you pay could be more than this if you have special requirements or are okay with paying extra to get your senior the best meals that the company has to offer.
What are the ways seniors in Milwaukee might cope with food insecurity?
Unfortunately, food insecurity is a very real problem for older adults in the United States. Different people respond to this issue in different ways. For example, the table below features data collected by Feeding America. It shows some of the main ways that seniors who deal with food insecurity cope with the issue.
One of the main ways that seniors deal with this problem is by purchasing cheap food, even if it's unhealthy. That could have a negative impact on their health over time. It could lead to problems like obesity and diabetes, which could reduce the person's quality of life as they grow older.
The benefits of senior meal service in Milwaukee
There are lots of different ways that a senior will benefit from signing up for a meal delivery service. Perhaps most importantly, they will get consistent access to meals that are full of the nutrients they need age healthily. This can help them stay active and do the things that they love even as they grow older.
Another somewhat unexpected benefit is that these meal delivery companies may give your older adult a new avenue for social interaction. If you sign them up for meals that volunteers deliver daily, that will be an opportunity for your loved one to form a new connection, which could reduce their feelings of social isolation.
Find senior meal services in Milwaukee
Finding senior meal services in the Milwaukee area doesn't have to be complicated. Instead of trying to do all of this research on your own, use the free information put together by Seasons. It's got all of the data that you need to make a smart decision about the meal delivery service you sign up for.