Find more resources in your city!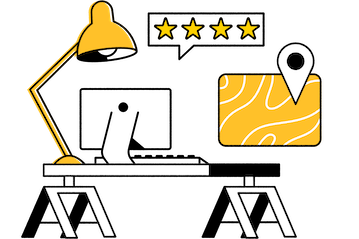 Start Exploring
Should your business be here?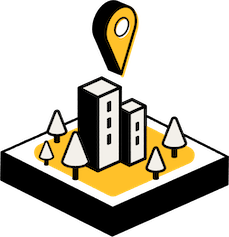 Add your business
Senior meal delivery services in Los Angeles
There are lots of different options for senior meal delivery in LA. This can make it tough to find the best selection for your loved one. There are a few factors that you'll want to consider while you do this. First, consider your budget. How much can you or your loved one spend on a food delivery service? Breaking this down to a daily level can be a helpful way to compare costs across the various companies that you're considering. You will also want to think about the specific nutrients that the senior in your life needs. Older adults often need to follow specialized eating plans to ensure that they're getting what they need to continue living a healthy lifestyle as they age.
Los Angeles senior meal service reviews can also be a super helpful resource while you're looking into this. Seasons has a bunch of these for you to take a look at.
Facts and figures behind senior nutrition in Los Angeles
How much does senior nutrition in Los Angeles cost?
The exact amount that you pay for a senior meal service in LA will depend on who you buy from. Each company sets its own prices, which can also vary based on the meal plan you select. For example, take a look at this data pulled from research conducted in September 2021.
| Service | Average Entree Cost | Senior-Specific | Special Diets | Preparation | Delivery |
| --- | --- | --- | --- | --- | --- |
| Meal Pro | $8.99-19.99 | Yes | Yes | Ready to heat | Shipped via FedEx/UPS |
| Meals on Wheels | $8 | Yes | Yes | Ready to eat | Delivered by volunteer on weekdays |
| Mom's Meals | $6.99 | Yes | Yes | Ready to heat | Delivered via FedEx/UPS |
| HelloFresh | $9 | No | Yes | Ready to cook | Shipped via FedEx/UPS |
As you can see, there's a considerable amount of variation in the price you can pay per entree. Options in the LA area can get as low as $6.99 and as high as $19.99. The good news is that many of these companies sell ready-to-heat meals, which are easier for seniors to consume.
To what degree are seniors in Los Angeles and beyond affected by food insecurity?
Food insecurity is a problem that doesn't get talked about as much as it should. And it impacts many seniors in the United States. For example, check out this list of information, which features data compiled by Feeding America in 2016. It shows that senior food insecurity is a very real problem in our country.
8,600,000

Seniors Have Some Food Security Issues
4,900,000

Seniors Are Considered Food Insecure
1,800,000

Seniors Are Considered Very Food Insecure
These numbers might surprise you. There are 8.6 million seniors in the United States who are at least somewhat food insecure. You absolutely don't want your loved one to be in that situation. It's why signing up for a meal delivery service could be a good option for their aging plan.
The benefits of senior meal service in Los Angeles
Many seniors find it difficult to cook high-quality meals for themselves on a daily basis. Meal delivery services make sure that this won't be an issue for your loved one, since many only require the older adult to heat up the food rather than having to prepare it from scratch.
Additionally, older adults who eat good meals tend to live happier, healthier lives. In that way, a meal delivery service could ensure that the older adult in your life remains fit. And if you get the meals delivered by a volunteer each day, that's an opportunity for social interaction that many seniors will appreciate.
Find senior meal services in Los Angeles
When you're ready to find an LA senior meal delivery service, you have to check out Seasons. We have all of the resources that you need to research your options and make a selection that will satisfy your loved one's eating requirements. Feel free to reach out directly if we can be of further assistance to you.