Find more resources in your city!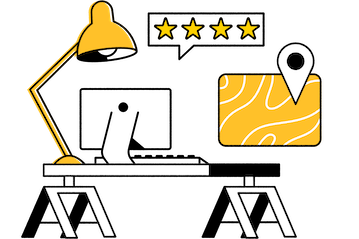 Start Exploring
Should your business be here?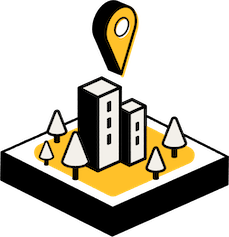 Add your business
Senior meal delivery services in Las Vegas
You have a lot of things to consider when researching meal delivery options, and we recommend taking them one at a time. First and foremost, you have to choose a service that your loved one will find palatable. Look for variety so meals never become boring, and try to include as many of your loved one's favorites as possible in their meal plan.
Next, consider any special dietary restrictions your loved one may have. If a physician has recommended a low-sodium diet, look for a meal plan that follows doctor's orders. Anything your loved one is allergic to should also be avoided, and you may want to ensure that your loved one's senior meal service in Las Vegas doesn't use any offending ingredients just to be safe.
Cost is another important consideration. If you're concerned about your loved one's financial situation, insurance, Medicare, and government programs such as SNAP can help cover the costs.
Facts and figures behind senior nutrition in Las Vegas
How much does senior nutrition in Las Vegas cost?
The price of senior meal delivery in Las Vegas depends on several factors including how often food is delivered, how much cooking is required, and the freshness of the ingredients. The table below leverages data collected in September 2021 to compare some of the most popular senior meal delivery services head-to-head:
| Service | Average Entree Cost | Senior-Specific | Special Diets | Preparation | Delivery |
| --- | --- | --- | --- | --- | --- |
| Meals On Wheels | Sliding scale | Yes | Yes | Ready to eat | Delivered by volunteers on weekdays |
| Fit Meals 4U | $11 | No | Yes | Ready to heat | Delivered by staff daily |
| Silver Cuisine | $8.99 and up | Yes | Yes | Ready to heat | Delivered via FedEx |
| HelloFresh | $9 | No | Yes | Ready to cook | Delivered via FedEx/UPS |
If your loved one enjoys cooking, a service like HelloFresh gives them new ingredients to play with on a regular schedule. If your loved one isn't steady on their feet, Meals on Wheels allows them to eat without working in the kitchen at all. "Ready to heat" services such as Silver Cuisine and Fit Meals 4U are in between, so choose whichever makes the most sense for your loved one.
What are some potential effects of hunger on seniors in Las Vegas?
The thought of hungry seniors hoping for food is heartbreaking, and the downsides can go well beyond a lack of nutrition or feeling lethargic. Feeding America recently conducted a study to determine how food insecurity affects seniors and found that it can increase the likelihood of developing the following chronic medical conditions:
Things like asthma and chest pain may not immediately spring to mind when you think about food insecurity, but the numbers don't lie. Senior meal delivery in Las Vegas can ensure that your loved one has consistent access to nutritious foods, staving off hunger and the chronic medical conditions listed above.
The benefits of senior meal service in Las Vegas
Meal delivery exists to help prevent seniors from experiencing food insecurity, but the benefits can dip into other areas as well. For example, chatting with volunteers or food delivery personnel can provide social stimulation that some seniors struggle to get otherwise. Food delivery is also something that your loved one can plan their day around, adding some structure that could improve their quality of life. If your loved one lacks access to reliable senior transportation, food delivery can minimize necessary trips to the supermarket without hindering their quality of life. Of course, you can also rest easy knowing that your loved one has access to the nutritious food they need to thrive.
Find senior meal services in Las Vegas
We know that you don't want your loved one to go hungry, and you know that our resources are free to access. If you don't want the senior in your life to worry about where their next meal is coming from, please accept our help in finding a great meal delivery service for their needs.