Find more resources in your city!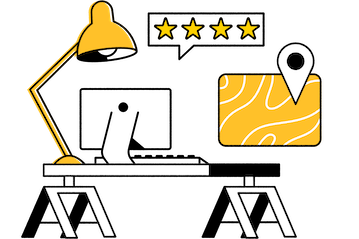 Start Exploring
Should your business be here?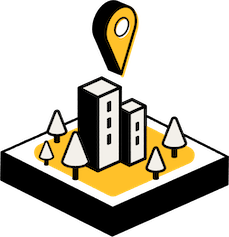 Add your business
How much does senior nutrition in Lansing cost?
The price of senior nutrition depends on several factors such as what types of food are delivered, how it was prepared, and whether it's delivered by a professional service or volunteers. Medicare or private health insurance may help cover the cost, so the price doesn't have to be the determining factor in many cases. The information below highlights three of the most popular meal delivery services in the Lansing area:
| Service | Average Entree Cost | Senior-Specific | Special Diets | Preparation | Delivery |
| --- | --- | --- | --- | --- | --- |
| Meals On Wheels | Sliding scale | Yes | Yes | Ready to eat | Delivered by volunteers on weekdays |
| Meal Pro | $8.99-19.99 | Yes | Yes | Ready to heat | Shipped via FedEx |
| HelloFresh | starting at $7.50 | No | Yes | Ready to cook | Delivered via FedEx/UPS |
You have to consider how much kitchen work your aging loved one is capable of doing when choosing a meal delivery service. HelloFresh can be a great option for older adults who enjoy working in the kitchen, while Meals on Wheels is a superior option for seniors experiencing cognitive decline or mobility issues that prevent them from cooking.
What trade-offs might food insecure senior citizens in Lansing make in order to eat?
Senior hunger is a bigger problem in the U. S. than many people realize. Furthermore, some older adults have enough to eat because they make heartbreaking sacrifices in other essential areas. The following statistics from Feeding America highlight four of the biggest trade-offs food insecure seniors might make just to eat:
If the senior in your life is in need, there are multiple government programs at the local, state, and federal levels to assist them. Charities may also provide food banks to ensure that older adults get the nutrition they need to age in place successfully. Senior meal delivery in Lansing and nearby areas such as Jackson can help ensure consistent food access as well.
How to choose the best senior meal delivery service in Lansing
Your older loved one shouldn't have to compromise on anything they want when choosing a senior meal delivery service. First, make sure that the meals delivered follow any special diets your senior might be following. Low-sodium meals are recommended for older adults with hypertension, while seniors with diabetes should limit their intake of sugar. Next, ask your senior what they want to eat and ensure that their meal service will deliver plenty of it. If your elderly loved one enjoys fruits and veggies from the local farmstand, they probably wouldn't find a diet of canned produce palatable.
You can also consider variables that have little to do with food. For instance, lonely seniors might enjoy chatting with the volunteers who bring them food more than the food itself. Our comprehensive guide to senior meal delivery provides more information on how to find the perfect service for your older adult.
Find senior meal services in Lansing
Senior hunger is a major obstacle to seniors aging in place with the dignity they deserve, and it doesn't always receive the press it deserves. Fortunately, help is available. One of the best things you can do for your older loved one is set them up with a meal delivery service, and Seasons provides a variety of resources at no cost to consumers to help you find the right one.