Find more resources in your city!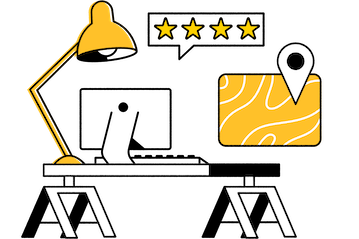 Start Exploring
Should your business be here?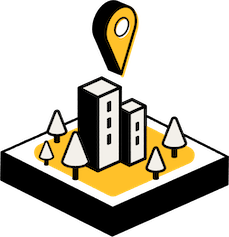 Add your business
How much does senior nutrition in Lafayette cost?
The cost of senior meal services will depend on the exact kind of service you are looking for. Service providers that specifically target senior citizens might cost more because they accommodate the needs and circumstances that are particularly unique to older adults. Other factors such as the frequency of deliveries and the types of meals provided also influence the cost. Research conducted in September 2021 revealed the following:
| Service | Average Entree Cost | Senior-Specific | Special Diets | Preparation | Delivery |
| --- | --- | --- | --- | --- | --- |
| Meals On Wheels | Sliding scale | Yes | Yes | Ready to eat | Delivered by volunteers on weekdays |
| Fresh N Lean | $10.36 | No | Yes | Ready to heat | Delivered by GLS or FedEx Air |
| Clean Creations | $9.76 | No | Yes | Ready to heat | Delivery by staff on weekdays |
If your senior has a limited budget to work with, reach out to their insurance company to check whether they provide coverage for some of the costs. Don't forget to also check whether your senior qualifies for any of the state or federal senior nutrition programs that can also help mitigate some of the costs.
To what degree are seniors in Lafayette and beyond affected by food insecurity?
The U. S Department of Agriculture defines food security as having access, at all times, to sufficient food to live an active and healthy life. According to research done by Feeding America, over ten million American seniors face some degree of food insecurity, as can be seen from the data provided below:
8,600,000

seniors have some food security issues
4,900,000

seniors are considered food insecure
1,800,000

seniors are considered very food insecure
A poor diet and a lack of access to proper nutrition are bad for everyone's health but are especially detrimental to vulnerable seniors. A senior meal delivery service in Lafayette can help ensure that your aging loved one always has enough to eat and that their meals are both delicious and nutritious.
How to choose the best senior meal delivery service in Lafayette
Given that there are so many options available for senior meal delivery in Lafayette, letting your senior's specific needs and circumstances guide your decision-making can help you identify the best service provider to accommodate them. For example, are they still able to prep ingredients and cook meals themselves or would a heat-and-eat option suit them better? What are their tastes and preferences? Remember, you want them to actually eat and enjoy the meals so getting their input or including them in the process can really be helpful. For more help to choose a service provider, have a look at our comprehensive guide to senior meal delivery for more information.
Find senior meal services in Lafayette
A top-tier local senior meal delivery service is a great way to make sure that your older loved one is always able to enjoy delicious and nutrient-dense meals, as well as give you peace of mind knowing they are well-fed. This will not only keep them healthy but will also ensure that they enjoy a good quality of life without sacrificing their independence. Browse our Lafayette senior meal service reviews to find the best service provider to accommodate your senior's needs, tastes, and preferences.