Find more resources in your city!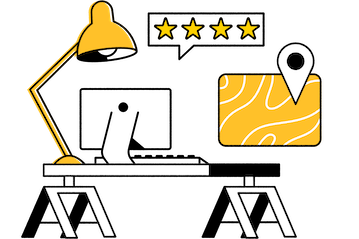 Start Exploring
Should your business be here?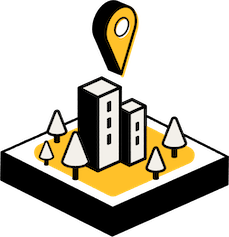 Add your business
Senior meal delivery services in Kansas City
Finding a great senior meal service in Kansas City requires approaching the problem from multiple angles at once. First, you have to make sure that your senior's meal plan comfortably fits into their budget. Insurance and Medicare will help cover the costs of many meal plans, and governmental programs at the state and federal levels can help seniors in need further.
Next, you have to consider any dietary restrictions your loved one has. Allergies and chronic medical conditions are the big things to consider, as your loved one shouldn't be eating shrimp if they have a shellfish allergy.
Finally, you have to make sure that your loved one will enjoy the food they are receiving. This is as easy as asking the senior in your life what they would like to eat and shopping accordingly. We also recommend looking for meal delivery services that offer variety so your loved one doesn't have to eat the same thing every day.
Facts and figures behind senior nutrition in Kansas City
How much does senior nutrition in Kansas City cost?
The cost of senior meal delivery in Kansas City depends on several variables such as what type of food is delivered, how much cooking or prep work is involved, and how often deliveries take place. The following table provides pricing information for four of the top options in the area as of September 2021:
| Service | Average Entree Cost | Senior-Specific | Special Diets | Preparation | Delivery |
| --- | --- | --- | --- | --- | --- |
| Meals on Wheels | Sliding Scale | Yes | Yes | Ready to eat | Delivered by volunteer each weekday |
| My 99 protein | $9 | No | Yes | Ready to heat | Delivered by staff member on Saturdays |
| Mom's Meals | $6.99 | Yes | Yes | Ready to heat | Delivered via FedEx/UPS |
All three of these services can accommodate dietary restrictions but are delivered differently. If your loved one does volunteer work on Saturdays, My 99 Protein may not be the best choice. If they would like to talk to somebody every day, Meals on Wheels can accommodate that. Otherwise, Mom's Meals offer simple delivery via services like UPS.
Who suffers from food insecurity in Kansas City?
You might think that older seniors would be more prone to food instability simply because they are slowing down and may be less able to seek food out, but a Feeding America study conducted in 2019 reveals that the opposite is true. Take a look at the data in tabular form:
The big takeaway here is that you shouldn't assume your loved one has consistent access to nutritious food just because they are young. It's important to check in with them and see if they need help procuring the food and nutrition they need to enjoy their golden years with dignity.
The benefits of senior meal service in Kansas City
While the primary benefit of senior meal delivery is that seniors gain reliable access to food, there are many secondary benefits as well. Food deliveries give seniors something to look forward to, brightening up their day if they are feeling lonely or depressed. They also ensure that your loved one has the nutrients they need to manage chronic medical conditions like cardiovascular disease effectively. Most importantly, food delivery means that your loved one may not have to go to the grocery store as often, making it easier for them to age in place. You will enjoy the peace of mind that comes with knowing your loved one is eating well too.
Find senior meal services in Kansas City
We understand that thinking about your loved one starving at home can be difficult, but you can prevent that from happening right now. Use our resources to find a great senior meal service and rest assured that your loved one will have all of the food they need to enjoy life.