Find more resources in your city!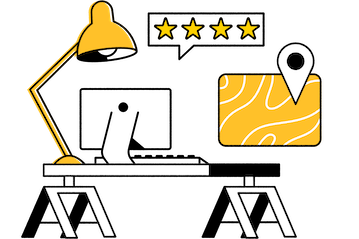 Start Exploring
Should your business be here?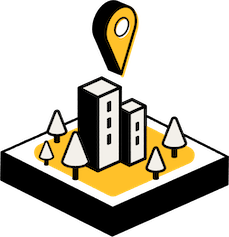 Add your business
Senior meal delivery services in Jacksonville
For most people, what you choose to eat is a deeply personal choice. A senior facing physical decline or living with a health condition such as arthritis or diabetes is still completely capable of making decisions for themselves. So while it is important to ensure that their nutritional needs are met and that they have access to assistance and support, it is also important to allow them to exercise some choice and control over their daily lives in order to preserve their dignity and sense of self. Include your loved one in the decision-making regarding their meals. If possible, browse the different meal services available together, and work as a team to find the best option to suit their tastes, preferences, habits, and dietary needs. Don't forget to consider their budget and make sure to investigate whether their insurance offers any coverage, as well as what government programs are available to assist with the costs.
Facts and figures behind senior nutrition in Jacksonville
How much does senior nutrition in Jacksonville cost?
The cost of a senior meal service will depend on things such as the frequency of delivery, whether meals are prepared at home or at a centralized location, how many meals per day are needed, how extensive meal options are, and whether special dietary requirements must be accommodated. The table below is based on research conducted in September 2021:
| Service | Average Entree Cost | Senior-Specific | Special Diets | Preparation | Delivery |
| --- | --- | --- | --- | --- | --- |
| Meals On Wheels | Sliding scale | Yes | Yes | Ready to eat | Delivered by volunteers on weekdays |
| Silver Cuisine | $8.99 and up | Yes | Yes | Ready to heat | Delivered via FedEx |
| Fresh N Lean | $10.36 | No | Yes | Ready to heat | Delivered by GLS or FedEx Air |
| Superfit Foods | $9.75 | No | Yes | Ready to heat | Delivered by UPS Priority overnight |
When choosing a senior meal service in Jacksonville, keep your loved one's unique nutritional needs in mind, as well as their preferences. You should also factor their capabilities and limitations into your considerations. For example, if they have hand or wrist pain due to arthritis, having to measure, chop, and peel ingredients might be difficult.
What are some potential effects of hunger on seniors in Jacksonville?
While food security is important for people of all ages, a healthy and nutritious diet is particularly crucial for seniors because their bodies are less resilient and malnutrition can be more damaging. In addition to this, statistics show seniors are also significantly more likely to develop a chronic health condition as a result of food insecurity.
Seniors facing food insecurity not only face diminished health and quality of life, and suffering from hunger due to a lack of access to a balanced and healthy diet also deprives them of their dignity. Senior meal delivery in Jacksonville is one of the many ways that you can ensure that your senior never has to face this heartbreaking reality.
The benefits of senior meal service in Jacksonville
Deciding to go with a senior meal service in Jacksonville provides your aging loved one with so much more than just nutrition. Having resources, services, and support available to them in their own homes as they age in place contributes to their sense of self-sufficiency and ensures that they are taken care of without being deprived of their agency. Including them in the decision-making process as far as possible also gives them a sense of control over their lives, which is a crucial aspect of aging with dignity. In addition to this, you have peace of mind knowing that they are getting the nourishment and nutrients they need while ensuring a higher likelihood of better health outcomes.
Find senior meal services in Jacksonville
As they grow older, having their opinions heard and their wishes respected becomes increasingly important for seniors, especially when it can feel like they are losing so much due to aging. Keeping them happy, healthy, and self-sufficient means providing them with the assistance they need while also recognizing that they are still capable of many things. Check out our Jacksonville senior meal service reviews to get you started on finding the best solution for your loved one.