Find more resources in your city!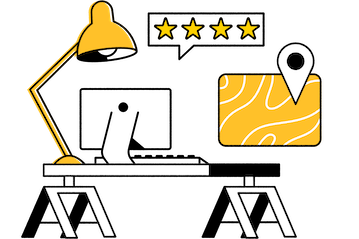 Start Exploring
Should your business be here?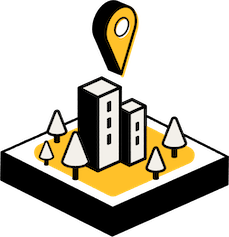 Add your business
Senior meal delivery services in Harrisburg
Having some control over things like what they wear, how they spend their time, the environment they live in, and what they eat can have a significant positive effect on your senior's self-esteem and sense of purpose. That's why it's important to let them make as many choices for themselves as is safe to do given their specific circumstances and capabilities. One of the many ways you can do this is by letting them be part of the process of choosing a senior meal service in Harrisburg. Find out what their likes and dislikes are and how much assistance they need when it comes to meals. For example, if they hate eggs you can make sure that are excluded from their breakfast options, or if they can still cook but would prefer not to prepared meals might be the better option. Don't forget to factor your senior's budgetary needs into your decision-making and make sure to look into what assistance their insurance as well as state and federal programs could provide in terms of costs.
Facts and figures behind senior nutrition in Harrisburg
How much does senior nutrition in Harrisburg cost?
The type of service you decide to settle on will determine the cost of senior meal delivery in York. Some of the factors that influence cost include whether the meals specifically cater to seniors, the types of meals offered and whether any prep work is required. Research from September 2021 provided the following insights:
| Service | Average Entree Cost | Senior-Specific | Special Diets | Preparation | Delivery |
| --- | --- | --- | --- | --- | --- |
| Meals On Wheels | Sliding scale | Yes | Yes | Ready to eat | Delivered by volunteers on weekdays |
| HelloFresh | $9 | No | Yes | Ready to cook | Delivered via FedEx/UPS |
| Fresh N Lean | $10.36 | No | Yes | Ready to heat | Delivered by GLS or FedEx Air |
| Meal Pro | $8.99-19.99 | Yes | Yes | Ready to heat | Shipped via FedEx |
Keeping the unique needs and requirements of your loved one in mind is important when considering the options available. Things such as their mobility, vision, and cognitive abilities will be key determinants in choosing the right service for them, as well as their tastes and preferences. They will likely have many thoughts and opinions and you should hear them out while deciding on a senior meal service in Lancaster.
How often might seniors in Harrisburg choose to purchase nutritious food?
More often than not, seniors rely on convenience or fast foods due to a lack of support or because physical or cognitive limitations make it difficult for them to make better choices. They might not be able to get to a grocery store or they might lack the ability to prepare meals for themselves at home. Research shows that the majority of seniors choose to purchase nutritious food when they are able to do so.
Seniors not only need assistance to access nutritious food, but they also need assistance preparing it, and some, such as those with very limited mobility and physical capabilities, might need help feeding themselves too. This kind of assistance and support is essential to ensure that seniors don't have to suffer hunger and malnutrition. A senior meal service in Lebanon is one of the many ways to provide support to seniors.
The benefits of senior meal service in Harrisburg
When seniors have access to healthy and nutritious meals through senior meal delivery in York, you can rest assured knowing that they are eating well on a regular basis. This can not only help them maintain their health and manage existing health conditions, but it can also help ensure better health outcomes and greater longevity. A quality senior meal service in Lebanon should offer a wide variety of meals and be able to accommodate special dietary requirements that your loved one might have. Having the meals delivered to their door as they age in place also gives your treasured senior the opportunity to preserve some of their independence while still getting the help and support they need.
Find senior meal services in Harrisburg
Needing some extra assistance in their day-to-day lives should not be a disempowering experience for your senior. A senior meal service can help them to maintain both their health and their independence. Have a look at our Harrisburg senior meal service reviews below to find the right provider for your loved one today.