Find more resources in your city!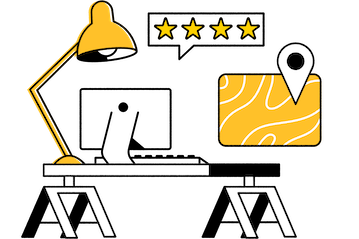 Start Exploring
Should your business be here?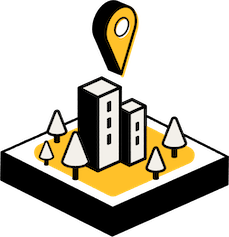 Add your business
How much does senior nutrition in Gulfport cost?
The price of senior nutrition depends on several different variables including what types of food are delivered, how much prep work they need, how often deliveries take place, and a plethora of other factors. While your elder loved one's unique needs will determine what they pay, the following data provides a snapshot of four of the most popular meal delivery services in the Gulfport area as of September 2021:
| Service | Average Entree Cost | Senior-Specific | Special Diets | Preparation | Delivery |
| --- | --- | --- | --- | --- | --- |
| Meals On Wheels | Sliding Scale | Yes | Yes | Ready to eat | Delivered by volunteer each weekday |
| HelloFresh | Starting at $7.50 | No | Yes | Ready to cook | Shipped via FedEx/UPS |
| Meal Pro | $8.99-$13.99 | Yes | Yes | Ready to heat | Shipped via FedEx |
| Mom's Meals | $6.99 | Yes | Yes | Ready to heat | Delivered via FedEx/UPS |
That said, other factors may prove more important than cost when choosing a senior meal delivery service. For example, HelloFresh delivers fresh ingredients and allows recipients to cook for themselves, making it a great option for seniors who enjoy cooking. If your older loved one is limited in the kitchen, ready-to-heat or ready-to-eat meals might be a safer alternative.
What are some potential effects of hunger on seniors in Gulfport?
Most people would agree that hunger is bad for seniors but may not realize the multitude of ways that a lack of nutrition can adversely impact an older adult's quality of life. Many of them aren't particularly obvious. Feeding America explains some of the potential adverse consequences of senior hunger through the information below:
Worse, many of these issues can cause other issues and perpetuate a negative cycle. For example, feelings of lethargy can make it harder for your older loved one to exercise, causing muscular degeneration and making it more difficult for seniors to physically get to the store. That makes it harder to buy food, which contributes to feelings of lethargy, and the cycle continues.
How to choose the best senior meal delivery service in Gulfport
With so many senior meal delivery services to choose from, selecting one for your aging loved one can feel like a daunting task. Fortunately, Seasons has prepared a comprehensive guide to senior meal delivery to help you successfully navigate every phase of the process.
The first step is choosing a service that your older loved one will find palatable. Review the menu with them to ensure that there are dishes they're interested in, including the occasional treat seniors can look forward to. Your senior's dietary needs are also important. If your older adult has osteoporosis, they need a diet rich in calcium, magnesium, and vitamin D to reinforce their bone strength. Medicare and private health insurance plans may also cover a portion of the bill for meal delivery services, making it easier for seniors to afford top-notch meal delivery. If your senior feels isolated from the world, you may want to look into services delivered by volunteers for the social stimulation they can provide.
Find senior meal services in Gulfport
Senior hunger is a real problem but isn't something that you and your senior loved one have to just accept. Seasons provides free Biloxi and Gulfport senior meal service reviews and other resources to help you find a great meal delivery service that serves up tasty meals your older adult can rely on.