Find more resources in your city!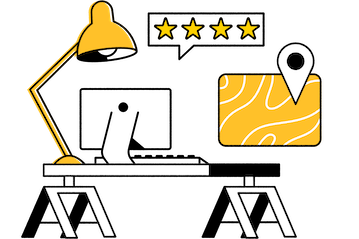 Start Exploring
Should your business be here?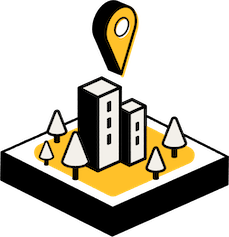 Add your business
How much does senior nutrition in Greenville cost?
An important consideration when exploring senior meal services in your area is cost. How much you can expect to pay will be determined by factors like the frequency of deliveries, the types of meals on offer, and whether any preparation is required. Research carried out in September 2021 yielded the following insights:
| Service | Average Entree Cost | Senior-Specific | Special Diets | Preparation | Delivery |
| --- | --- | --- | --- | --- | --- |
| Meals On Wheels | Sliding scale | Yes | Yes | Ready to eat | Delivered by volunteers on weekdays |
| Nourish Charlotte | $16 | No | Yes | Ready to heat | Delivered on Mondays and Tuesdays by staff member |
| Blue Apron | $9 | No | Yes | Ready to cook | Delivered via FedEx/UPS |
| Meal Pro | $8.99-19.99 | Yes | Yes | Ready to heat | Shipped via FedEx |
If your senior is working with a limited budget, there are a couple of things you can do to possibly help cover the costs of a senior meal service. You can contact your senior's insurance provider to ask whether their coverage includes services such as these. There are also many state and federal senior nutrition assistance programs that your senior could be eligible for, so make sure to look into those resources.
What should caregivers in Greenville know about senior hunger?
No senior should ever be placed in the position of having to choose between going hungry and meeting another basic need. The reality, however, is that far too many seniors are forced to make tough choices in order to survive. The data below, based on research done by Feeding America, paints a heartbreaking picture:
Seniors facing hunger issues
Seniors visiting food banks who report choosing between food and medical care
Seniors eligible for SNAP benefits
Senior meal delivery in Greenville, New Bern, Washington, Jacksonville, and Morehead City is a great way to ensure that seniors don't have to sacrifice their health just to fill their stomachs by giving them regular access to nutritious and delicious meals. It is a convenient solution for making sure your senior stays healthy and well-fed.
How to choose the best senior meal delivery service in Greenville
Your senior's mobility, as well as their physical and cognitive abilities, are important factors to keep in mind when choosing a meal delivery service. If they are willing and able to cook for themselves then a meal prep kit might be a good option for them. If not, you can always rely on ready-to-eat meals instead. If possible, get your senior's input or, better yet, involve them in the decision-making process to give them a sense of agency while still getting them the help they need. A quality service provider will have varied meal options and be able to accommodate special dietary needs and food allergies. If you're still having some difficulty making a choice, have a look at our comprehensive guide to senior meal delivery for some help.
Find senior meal services in Greenville
Making sure that your senior is getting the nutrition they need to stay healthy does not have to mean they sacrifice power and agency over their own life. Relying on a senior meal delivery service can free up some much-need time for you while also ensuring that your older loved one has access to delicious meals while remaining as self-sufficient as possible. Have a look at our Greenville senior meal service reviews to find the right service provider for your aging loved one today.