Find more resources in your city!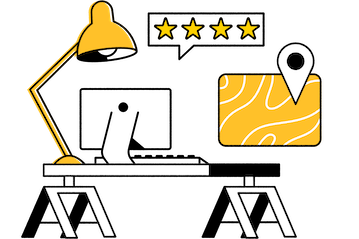 Start Exploring
Should your business be here?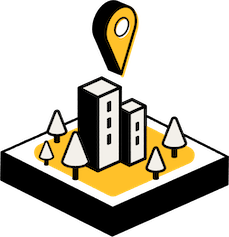 Add your business
Senior meal delivery services in Grand Rapids
There is no shortage of meal delivery options, and picking the right one can seem intimidating. If you aren't sure where to begin, we recommend figuring out what your loved one can afford to spend and what they need. If you'd like to be working with a bigger budget, don't worry. Medicare and other forms of insurance will help pay for senior meal delivery in Grand Rapids, while governmental programs at the state and federal levels may also be able to help.
People should enjoy what they eat, so be sure to ask your loved one what types of food they want to be delivered. Their answer may surprise you! You should also note any chronic medical conditions that require special diets. For example, a diabetic probably shouldn't have a diet loaded with sugar, while somebody with celiac disease should avoid gluten. Allergies are also an important consideration, especially if your loved one has a life-threatening reaction to certain foodstuffs.
Facts and figures behind senior nutrition in Grand Rapids
How much does senior nutrition in Grand Rapids cost?
The price of senior meal delivery in Battle Creek depends on several different things including how often deliveries take place, how much prep is involved, and what type of food is used. The table below provides a brief snapshot of four of the most popular options according to research done in September 2021.
| Service | Average Entree Cost | Senior-Specific | Special Diets | Preparation | Delivery |
| --- | --- | --- | --- | --- | --- |
| Meals On Wheels | Sliding scale | Yes | Yes | Ready to eat | Delivered by volunteers on weekdays |
| Meal Pro | $8.99-19.99 | Yes | Yes | Ready to heat | Shipped via FedEx |
| Fresh N Lean | $10.36 | No | Yes | Ready to heat | Delivered by GLS or FedEx Air |
| Metabolic Meals | $9.95 | No | Yes | Ready to heat | Delivered via FedEx |
Senior meal delivery in Kalamazoo is priced around $10 per entree, so the price isn't really a distinguishing factor between these options. All four can also accommodate special dietary requests. As such, the choice probably comes down to what your loved one can do in the kitchen. Meals on Wheels is great for seniors who cannot safely work with hot food, while the others are better choices for seniors who are comfortable with a microwave.
What are some potential effects of hunger on seniors in Grand Rapids?
We discussed how senior meal service in Grand Rapids can help seniors manage chronic medical conditions above, but food insecurity also makes seniors more susceptible to developing them. Some of the conditions linked to food insecurity may even surprise you. Check out the statistics from Feeding America below for more details:
People generally enjoy eating, so it's not a shock that skipping meals can lead to depression and other mental health ailments. Asthma and high blood pressure may be more surprising, but thankfully all of these potential problems carry a common solution: senior meal delivery in Battle Creek. Once your loved one is signed up, nutritious food will consistently be available to them.
The benefits of senior meal service in Grand Rapids
Most people think of solving food insecurity when they think about senior meal delivery in Kalamazoo, but that's not the only benefit of meal delivery. Having consistent access to food also ensures that seniors don't have to think about food, allowing them to focus on happier thoughts. Likewise, talking to the people who deliver their meals can provide social stimulation that many seniors wouldn't get otherwise. You also gain the peace of mind of knowing that your loved one is eating, making it easier for them to age in place with dignity. Why leave something as important as food to chance when meal delivery makes it so easy?
Find senior meal services in Grand Rapids
There is nothing sadder than the thought of a senior struggling with hunger. Healthy, nutritious food should be available to all seniors and we're doing our best to make that happen. Please use our free Grand Rapids senior meal service reviews to find your loved one a great delivery service that meets all of their needs.