Find more resources in your city!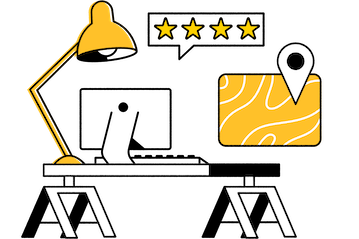 Start Exploring
Should your business be here?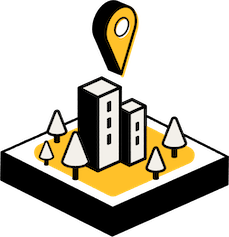 Add your business
How much does senior nutrition in Fresno cost?
You're probably wondering how much senior nutrition in Fresno or Visalia costs. While different companies may have different prices, you may be able to find companies that use a sliding scale based on what your older adult can afford (with lower-income individuals qualifying for free meals). Research from September 2021 shows the following:
| Service | Average Entree Cost | Senior-Specific | Special Diets | Preparation | Delivery |
| --- | --- | --- | --- | --- | --- |
| Meal Pro | $8.99-$13.99 | Yes | Yes | Ready to heat | Shipped via FedEx/UPS |
| Meals on Wheels | $8 | Yes | Yes | Ready to eat | Delivered by volunteer on weekdays |
| Mom's Meals | $6.99 | Yes | Yes | Ready to heat | Delivered via FedEx/UPS |
| HelloFresh | $9 | No | Yes | Ready to cook | Shipped via FedEx/UPS |
While the average entree cost can vary by company, it's also important to remember that whether the food is ready-to-warm or requires some cooking may also affect the rate. While cost is a significant factor, it should never be the deciding factor. Have a talk with your loved one first about their needs.
What trade-offs might food insecure senior citizens in Fresno make in order to eat?
If your loved one is lacking food, they may be forced to make some very tough decisions and prioritize nutrition over other basic needs, including housing, utilities, and even medical care. Unfortunately, not paying for checkups or indispensable medical procedures can lead to increased suffering in the long run. Here is what the data says about the percentage of food insecure seniors needing to choose between food and other basic necessities:
Nobody should ever have to choose between food and housing, food and medical care, or food and other basic necessities. Fortunately, even if your loved one has a strict budget, they may qualify for state or local grants that can help cover the costs of food delivery. Alternatively, their insurance may cover part of the cost. You can also see whether there are non-profits that will deliver meals for free. Just know that you have options.
How to choose the best senior meal delivery service in Fresno
Food quality is one factor to consider when searching for the right senior meal delivery service in Fresno or Visalia. However, it's also essential to check whether the company offers senior-specific meals or meals that cater to people with specific diets. If your loved one needs a vegan or gluten-free diet for optimal health, check whether the company can provide that. You should also make sure the company not only offers delicious meals that your loved one will enjoy but also a variety of menu options. Otherwise, eating may become dull and monotonous, and your older adult might end up skipping meals. It may be worth checking the menu before signing up. In addition, it's a good idea to read reviews that other customers have left for the company to ensure people are satisfied with the delivery service and meal offerings. Finally, check out our comprehensive guide to senior meal delivery for help.
Find senior meal services in Fresno
We know how frustrating it can be to ensure your loved one always has access to delicious meals while living alone, away from you. The best way to help them live independently while aging in place is to use a meal delivery service. Browse our Fresno senior meal service reviews today.