Find more resources in your city!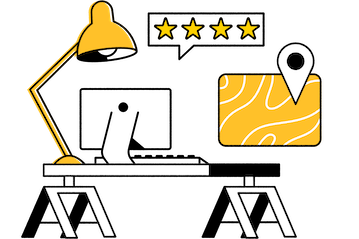 Start Exploring
Should your business be here?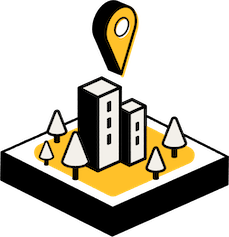 Add your business
How much does senior nutrition in Fort Myers cost?
The price of senior meal delivery is dependent on multiple variables such as what kinds of food are delivered, whether it's raw or pre-cooked, and how often deliveries take place. Research conducted in September of 2021 provides more information on four of the leading meal delivery services in the Ft. Myers area:
| Service | Average Entree Cost | Senior-Specific | Special Diets | Preparation | Delivery |
| --- | --- | --- | --- | --- | --- |
| Meals On Wheels | Sliding scale | Yes | Yes | Ready to eat | Delivered by volunteers on weekdays |
| Westerly | $27 | No | Yes | Ready to heat | Staff member will deliver on Sundays and Wednesdays |
| Seattle Sutton's | $8.80 | Yes | Yes | Ready to heat | Delivered via FedEx/UPS |
| Meal Pro | $8.99-$13.99 | Yes | Yes | Ready to heat | Shipped via FedEx |
It can be tempting to make your decision based on cost alone, but your loved one has other needs that you should consider. For example, seniors who are unsteady on their feet may not be safe cooking in the kitchen and should look for services that deliver ready-to-eat meals. In contrast, some older adults love cooking and should choose a service that lets them indulge their passions.
To what degree are seniors in Fort Myers and beyond affected by food insecurity?
The United States is a relatively wealthy country and some people assume that food insecurity doesn't exist for Americans, especially for a vulnerable population like seniors. Sadly, those people are incorrect and many older adults don't know where their next meal is coming from. The following statistics from Feeding America reveal how many seniors were considered food insecure in 2016:
8,600,000 Seniors have some food security issues
4,900,000 Seniors are considered food insecure
1,800,000 Seniors are considered very food insecure
The good news is that there are multiple systems in place to help seniors get enough to eat. Government nutrition assistance is available at the local, state, and federal levels while many charitable organizations have food banks to help feed the hungry. Medicare and private health insurance may also pay for senior meal delivery, providing an option for seniors who cannot go and get food themselves.
How to choose the best senior meal delivery service in Fort Myers
Seniors have unique dietary needs and preferences, so it makes sense that there are multiple meal delivery services to cater to as many different people as possible. First, we recommend asking what your loved one wants to eat so that you can choose a delivery service that includes their favorite meals. Next, make sure that each prospective service can follow any dietary guidelines prescribed by your older adult's physician while avoiding allergens that could harm your loved one. Cost is a factor as well, especially if Medicare won't pitch in. You should also consider when and how food will be delivered. For some lonely seniors, chatting with the volunteer who brings them their food is just as nourishing as the food itself.
Our comprehensive guide to senior meal delivery includes additional great tips for choosing a meal delivery service, so please look it over with your loved one.
Find senior meal services in Fort Myers
No senior should go hungry, but many older adults have too much pride to admit that they need help finding an affordable senior meal service that fits their specific needs. Volunteering to help your senior find the healthy, delicious food they need is a great way to show how much you care about their well-being. Seasons provides free Naples and Fort Myers senior meal service reviews to help you get going, and we encourage you to utilize them today. There is no greater act of kindness.