Find more resources in your city!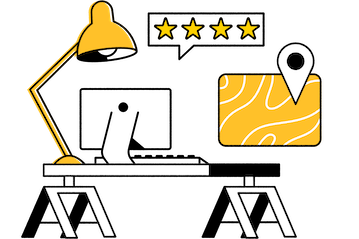 Start Exploring
Should your business be here?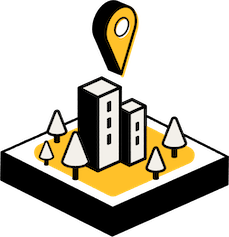 Add your business
Senior meal delivery services in Denver
There are many considerations when looking into meal plans for the senior in your life. It's important to choose a service that fits into your loved one's budget to ensure uninterrupted service, but thankfully there are many resources to help seniors afford their food. Medicare and some insurance plans will pay for some delivery services, and the government provides support at the state and federal levels.
It's also important to find a meal service that can accommodate your loved one's needs. If they are allergic to peanuts or lactose-intolerant, their diet cannot include peanuts or dairy products, respectively. Likewise, make sure that your loved one's senior meal service in Denver meets their nutritional needs. For example, a protein-rich diet could help them maintain muscle mass. You should also look for meals that your loved one will enjoy eating. Variety is important as well because no one wants to eat the same thing every day.
Facts and figures behind senior nutrition in Denver
How much does senior nutrition in Denver cost?
The price of senior meal delivery in Denver is dependent on several variables including how often deliveries take place, what type of meals are delivered, and how much prep work is involved. The table below compares the price of some of the most popular options in Denver as of September 2021.
| Service | Average Entree Cost | Senior-Specific | Special Diets | Preparation | Delivery |
| --- | --- | --- | --- | --- | --- |
| Meals On Wheels | Sliding scale | Yes | Yes | Ready to eat | Delivered by volunteers on weekdays |
| Meal Pro | $8.99-19.99 | Yes | Yes | Ready to heat | Shipped via Fedex |
| Caveman Chefs | $13.75 | No | Yes | Ready to heat | Delivered through local courier on Thursdays |
| Silver Cuisine | $8.99 and up | Yes | Yes | Ready to heat | Delivered via FedEx |
You have to be realistic when evaluating these options. Meals on Wheels may not always be the most cost-effective pick, but it could be the right choice if your loved one cannot safely operate a microwave. If your loved one still enjoys cooking, you may want to look for a delivery service that lets them do their thing in the kitchen.
How often might seniors in Denver choose to purchase nutritious food?
Seniors can benefit immensely from healthy food, but they're just as prone to making poor choices at the grocery store as the rest of us. Cake with chocolate frosting just looks so tempting! The table below reveals how often seniors choose healthy food options according to a national survey taken by the AARP.
It's good news that seniors generally opt for healthy food at least most of the time, but 35% of respondents only do so "sometimes" or less. A great meal delivery service will ensure that your loved one has consistent access to nutritious foods even if they may not choose them themselves.
The benefits of senior meal service in Denver
Ensuring that your loved one has consistent access to healthy food is the principal benefit of food delivery services for seniors, but it isn't the only one. If your loved one feels lonely, chatting with the volunteers who deliver their meals could provide much-needed social stimulation. Consistent meal delivery also provides the peace of mind of knowing that your loved one won't run out of food as they age in place, making it easier for them to live independently. Perhaps most importantly, many meal delivery services offer special plans to help seniors manage chronic medical conditions such as diabetes and elevated cholesterol.
Find senior meal services in Denver
There is a lot of meal delivery options to choose from, and selecting the right one can be a bit overwhelming. If you need a helping hand, our Denver senior meal service reviews are a great way to get started. We're confident that you will be able to find a great option for your loved one.