Find more resources in your city!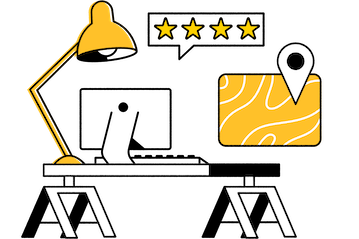 Start Exploring
Should your business be here?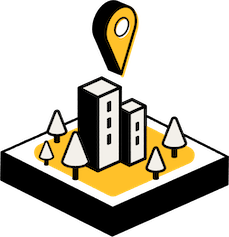 Add your business
Senior meal delivery services in Dallas
Choosing the best delivery option can be challenging, particularly if you're not sure where to get started. Finding the right solution depends on your loved one's specific needs and abilities.
As you conduct your research, consider the available services. Do they have customization options for seniors who have special dietary needs? Does the price estimate fall within your loved one's budget? What kind of organization is providing the meals? In addition, get to know the senior in your life's food preferences.
Choosing a meal delivery service can support older adults in a variety of ways, whether they're at a high risk of falling, have difficulty standing for long periods, or experience cognitive difficulties. Perhaps your loved one simply doesn't enjoy cooking or their caregiver could use a break. Whatever your reason, a senior meal delivery in Fort Worth can accommodate the needs of the senior in your life to allow them to live freely and independently.
Facts and figures behind senior nutrition in Dallas
How much does senior nutrition in Dallas cost?
Different factors can alter the price of home-delivered meals for seniors as individual needs can vary widely. For instance, the quantity and frequency of meals your loved one orders or the customizations required to ensure that it is safe for them to eat can impact the cost you'll pay for home-delivered meals. Research in 2021 found the following:
| Service | Average Entree Cost | Senior-Specific | Special Diets | Preparation | Delivery |
| --- | --- | --- | --- | --- | --- |
| Meals on Wheels | Sliding scale | Yes | Yes | Ready to eat | Delivered by volunteer on weekdays |
| Meal Pro | $8.99-19.99 | Yes | Yes | Ready to heat | Shipped via FedEx |
| Martha's Senior Gourmet | $14 and up | Yes | Yes | Ready to heat | Delivered by staff on weekdays |
When choosing a meal delivery service, you'll want to be aware of your loved one's budget. Keep in mind that insurance companies and Medicare can help subsidize the cost of meal delivery. Likewise, there are a variety of programs established that are devoted to ensuring that seniors can access food, allowing them to maintain their health and prevent unwanted weight loss.
What are the ways seniors in Dallas might cope with food insecurity?
When seniors experience food insecurity, they may turn to a variety of coping methods to get through the challenge. Food insecurity can be the result of many things, such as limited mobility, financial difficulties, and more. From 2001 to 2012, the percentage of food-insecure adults over 60 increased by 66 percent. Feeding America reported the following:
These coping strategies can be effective in the short term; however, meeting your loved one's nutritional requirements can be done more easily. They shouldn't have to sell their belongings to fund their next meal. Senior meal service in Dallas-Ft. Worth can allow the senior in your life to enjoy greater freedom and overall quality of life.
The benefits of senior meal service in Dallas
Senior meal service in Fort Worth can present a range of useful benefits to the senior in your life, as well as their caregiver and family. Beyond meeting your loved one's nutritional needs, you can stave off isolation or loneliness by having a volunteer hand-deliver meals regularly. One study found that seniors who take advantage of an elderly nutrition program are well-fed, socialize more frequently, and experience lower mortality rates.
The Population Reference Bureau reported that obesity is a growing concern among seniors in America, contributing to a variety of ailments. An excellent meal service for seniors can customize meals to suit special diets, such as for seniors with diabetes or allergies.
Find senior meal services in Dallas
If your loved one needs assistance with meals, you can give them a hand by enlisting the help of senior meal delivery in Dallas-Ft. Worth. With a meal delivery provider, the senior in your life can enjoy a healthy diet. Start your search today by browsing our Dallas senior meal service reviews.