Find more resources in your city!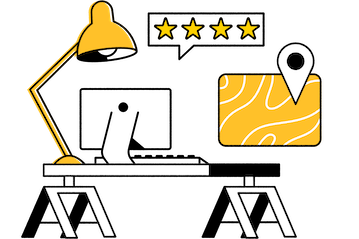 Start Exploring
Should your business be here?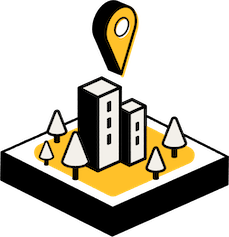 Add your business
How much does senior nutrition in Columbia cost?
Different meal services have different prices, and within each service, certain factors can affect the cost. Accommodations for unique dietary needs, the frequency of deliveries, and more can play a role in pricing. Research conducted in September of 2021 provides more information about pricing and options for various food delivery services.
| Service | Average Entree Cost | Senior-Specific | Special Diets | Preparation | Delivery |
| --- | --- | --- | --- | --- | --- |
| Meals On Wheels | Sliding scale | Yes | Yes | Ready to eat | Delivered by volunteers on weekdays |
| Dine In | $8 | Yes | Yes | Ready to heat | Delivered by staff member on weekdays |
| Healthletic | $12 | No | Yes | Ready to heat | Delivered by staff member on weekdays |
| Silver Cuisine | $8.99 and up | Yes | Yes | Ready to heat | Delivered via FedEx |
Because there are many components to meal delivery, you can choose the option that is best for your loved one. If they are able and wish to have a role in preparing food, a meal service that provides ready-to-heat meals, or meals that require slightly more extensive preparation could be a good option. Likewise, if your loved one needs to avoid certain foods, you can find delivery services that can address that need.
What are the ways seniors in Columbia might cope with food insecurity?
Food insecurity is when a person does not have access to the amount of food they need as well as essential nutrients. Because many seniors have fixed incomes, they can struggle to have enough money for food. Mobility can also be a factor. A meal delivery service can remove the need for your loved one to reach for unsafe solutions to feed themselves.
Maintaining good nutrition habits is one of the best ways for your older adult to stay healthy as they age. Many seniors struggle with health concerns, like heart disease, obesity, or diabetes, and addressing all of those problems requires both sufficient nutrients and food that is not packed with preservatives or other harmful things. A meal delivery service can provide meals that suit your loved one's diet and make it easier to stay healthy.
How to choose the best senior meal delivery service in Columbia
Finding a meal delivery service involves understanding your older adult's budget, dietary needs, and capacity. In addition to simply looking at the cost of services, take the time to find out if your loved one's insurance or Medicare will help with the cost of meal delivery. There can also be state or federal programs that could reduce the cost of these services. Your senior's food needs include foods that they need to avoid, foods they need to eat regularly, and food they enjoy. Different services can address some or all of these needs, so it is important to talk with your loved one to ensure that their needs are met.
Some seniors enjoy preparing food, and if your loved one has the capability to do some food preparation, there are services that offer easy-to-prepare meals. On the other hand, many services offer ready-to-eat meals if that is more in line with your senior's needs. Our comprehensive guide to senior meal delivery offers more insight into the process of finding meal delivery and the types of services that are available.
Find senior meal services in Columbia
Meal deliveries can improve your older adult's quality of life and make it easier for them to live a life that is familiar and comforting. Aging in place can offer many benefits to seniors, and that is why Seasons offers listings and Columbia senior meal service reviews to help you make an informed decision that addresses their particular needs and situation.