Find more resources in your city!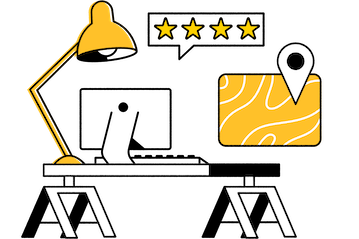 Start Exploring
Should your business be here?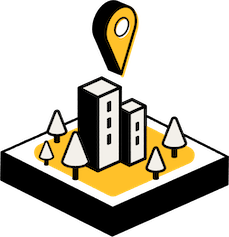 Add your business
Senior meal delivery services in Cleveland
With the wide range of options in senior meal delivery in Canton, it can seem daunting to find the best solution for your loved one. There is no one-size-fits-all choice. Instead, you'll want to select a provider who can best meet the senior in your life's needs.
From the start, it's important to understand your loved one's budget. If they have insurance or receive Medicare, check to see if they can have part or all of the service covered. Further, you can explore financial assistance programs that are dedicated to ending senior hunger.
An excellent meal delivery service can serve meals that are aligned with your loved one's nutritional requirements, which can help prevent obesity and undernutrition. According to the Population Reference Bureau, both can have negative consequences in regards to an older person's mental and physical health. With a service, you can ensure that the senior in your life is receiving healthy and diverse meals.
Facts and figures behind senior nutrition in Cleveland
How much does senior nutrition in Cleveland cost?
A variety of factors can impact the cost you can expect for senior meal delivery in Cleveland. For instance, the price may vary based on the frequency at which meals are delivered, the method they are delivered, the type of meals they'd like, and other factors. According to research in 2021, Cleveland meal delivery rates were listed as:
| Service | Average Entree Cost | Senior-Specific | Special Diets | Preparation | Delivery |
| --- | --- | --- | --- | --- | --- |
| Meals On Wheels | Sliding scale | Yes | Yes | Ready to eat | Delivered by volunteers on weekdays |
| Mom's Meals | $6.99 | Yes | Yes | Ready to heat | Delivered via FedEx/UPS |
| Blue Apron | $9 | No | Yes | Ready to cook | Delivered via FedEx/UPS |
| HelloFresh | $9 | No | Yes | Ready to cook | Delivered via FedEx/UPS |
When exploring your options for a senior meal service in Canton, keep your loved one's needs in mind. Do they have specific dietary restrictions? Are they willing and able to tackle basic prep and cooking? What are their food preferences? In addition, you'll want to keep their financial requirements in mind.
What should caregivers in Cleveland know about senior hunger?
Senior hunger is a problem across the U. S. for a variety of reasons. The AARP Foundation found that nine million seniors struggle to obtain food, whether due to financial difficulties, trouble making it to the grocery store, or other obstacles in their path. A survey conducted by Feeding America revealed that:
Seniors Facing Hunger Issues
Seniors Visiting Food Banks Who Report Choosing Between Food and Medical Care
Seniors Eligible for SNAP Benefits
If the senior in your life is facing food-related challenges, a senior meal service in Akron can be just the thing to ease those difficulties. Senior meal delivery is a great way to maintain solid eating habits, as well as boost their lives in many other ways that can improve their experience as they age.
The benefits of senior meal service in Cleveland
A senior meal delivery service takes a lot off your loved one's plate. They can request a variety of different types of food, including hot and ready to eat or frozen. Home-delivered meals can be adjusted to suit dietary restrictions, whether the senior in your life wishes to avoid specific foods or they have diabetes. Delivery services can reduce loneliness as well, allowing seniors to interact with others. In addition, a delivery person can alert others if the senior doesn't answer their delivery. Your loved one can remain in control of their life while receiving the assistance they need to thrive as they age in place.
Find senior meal services in Cleveland
Independence is important to anyone, including seniors who have opted to age in place. With accessible and affordable services at their disposal, your loved one can live their life as they please without having to worry about hunger. Get started today by browsing our Cleveland senior meal service reviews to find a great option that suits your loved one's needs.