Find more resources in your city!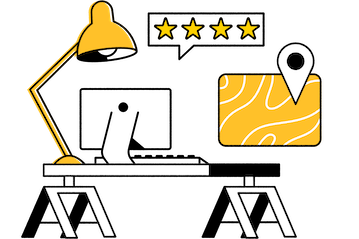 Start Exploring
Should your business be here?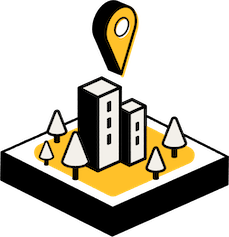 Add your business
Senior meal delivery services in Cincinnati
With so many options to choose from, it can feel overwhelming when it comes to choosing the right meal service providers in Cincinnati for your loved one. You'll need to consider a variety of factors to make the right decision for the senior in your life.
Meal delivery services offer convenience to your loved one, allowing them to remain healthy and independent. If the senior in your life is following a specific diet, you'll need to find a delivery service that allows them to customize the types of foods that are appropriate for their health. A great service can meet health requirements while offering a wide variety of meals.
Consider your loved one's financial requirements as well. There are local and state options available that can help them afford senior meal services; however, their insurance or Medicare may be able to ease the financial burden as well by covering part or all of the subscription.
Facts and figures behind senior nutrition in Cincinnati
How much does senior nutrition in Cincinnati cost?
The price of senior nutrition services can vary widely, depending on the type of service you'd like for the senior in your life. For instance, opting for frozen meals delivered weekly as opposed to daily hand-delivered meals that your loved one will need to prep and cook themselves. Research into these services in 2021 found:
| Service | Average Entree Cost | Senior-Specific | Special Diets | Preparation | Delivery |
| --- | --- | --- | --- | --- | --- |
| Meals On Wheels | Sliding scale | Yes | Yes | Ready to eat | Delivered by volunteers on weekdays |
| Dinner To Doorbells | $10 | No | Yes | Ready to heat | Delivered on Sundays and Mondays by a staff member |
| Kate's Catering | $12 | No | Yes | Ready to heat | Delivered by a staff member on Tuesdays |
| Meal Pro | $8.99-19.99 | Yes | Yes | Ready to heat | Shipped via FedEx |
When choosing a service, keep your loved one's needs in mind. If they have a chronic condition, such as arthritis, they may not be equipped or willing to do prep work or cooking. Sit down and have a discussion with the senior in your life to get a better understanding of what they would like to eat.
What should caregivers in Cincinnati know about senior hunger?
Hunger is an issue for seniors in the U. S. and can take its toll on seniors. Food scarcity can lead to seniors developing depression, diabetes, asthma, and other chronic health conditions. The numbers affected by hunger will only increase as Baby Boomers move into their senior years. Feeding America's research revealed the following:
Seniors Facing Hunger Issues
Seniors Visiting Food Banks Who Report Choosing Between Food and Medical Care
Seniors Eligible for SNAP Benefits
Senior meal delivery services can address these issues, allowing us to reduce the number of seniors who face hunger. You can help ensure that the senior in your life is well-fed and happy. Seasons is devoted to helping elders find the kind of meal services they need to thrive as they age in place.
The benefits of senior meal service in Cincinnati
When your loved one takes advantage of senior meal delivery in Cincinnati, they can enjoy a variety of benefits that go beyond simply meeting their daily nutritional needs. Seniors who receive home-delivered meals often have medical conditions that affect the meals they can eat. You can choose a delivery service that can cater to their specific health requirements, whether they need a low-sodium diet, plenty of protein, or anything else. You can arrange for a volunteer to drop off daily meals, allowing your loved one to enjoy regular companionship and socialization. Other benefits associated with senior meal services include reduced mortality and weight maintenance.
Find senior meal services in Cincinnati
Home-delivered meals are a great way to combat senior hunger, allowing your loved one to age in place with dignity and independence. With delicious and nutritious options, the senior in your life can enjoy meals that cater to their preferences and ability in the kitchen. Start your research by reading Cincinnati senior meal service reviews today!