Find more resources in your city!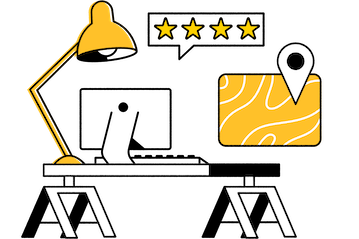 Start Exploring
Should your business be here?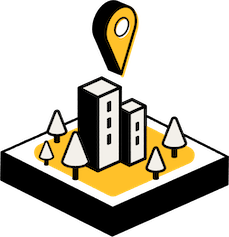 Add your business
Senior meal delivery services in Chicago
One of the first few things to consider when it comes to a meal delivery service is your loved one's finances, their dietary needs, and preferences, as well as any other limitations they might have. Start by looking into whether your senior's insurance provides full or partial coverage for meal delivery in addition to checking if there are any senior nutrition programs in Illinois or at the federal level that could provide some assistance. You should also factor in whether they need a special diet to manage an existing health condition, or need meals to cater to other needs, for example, if they have difficulties chewing and swallowing. If they don't enjoy vegetables or are allergic to nuts, check with the service provider whether they can prepare veggies in a way that appeals to them or can provide nut-free options. If your loved one can cook and still enjoys doing so but getting ingredients together is a problem, meal kits might be just right for them. If prepping ingredients and cooking are challenges, hot ready-made meals are also an option.
Facts and figures behind senior nutrition in Chicago
How much does senior nutrition in Chicago cost?
The specific type of meal service you decide to go with will determine how much money will need to be spent. Factors such as whether or not specialized meals are required, whether any prep is necessary, and how often deliveries will take place all impact the cost. The information below is the result of research carried out in September 2021:
| Service | Average Entree Cost | Senior-Specific | Special Diets | Preparation | Delivery |
| --- | --- | --- | --- | --- | --- |
| Home Delivered Meals | Sliding Scale | Yes | Yes | Ready to heat or ready to eat | Delivered by volunteer each day |
| Meal Pro | $8.99-19.99 | Yes | Yes | Ready to heat | Shipped via FedEx |
| Meals on Wheels | Sliding Scale | Yes | Yes | Ready to eat | Delivered by volunteer each weekday |
| Open Kitchens | $5.90 | Yes | Yes | Ready to heat or ready to eat | Delivered by staff member every weekday |
While exploring your options, don't forget to factor the specific needs of your loved one into your decision-making process. Even better, let them participate as much as possible. Ask them about their likes and dislikes, what they are willing to try and what is completely off the table. This can help affirm their agency and maintain as much control as possible over their day-to-day living.
What are the ways seniors in Chicago might cope with food insecurity?
Research conducted by Feeding America paints a heartbreaking picture of the desperate choices food-insecure older adults make in the face of hunger. The overwhelming majority of seniors are limited to cheap and often unhealthy food because that's all they can afford, while almost half of them are dependent on help from loved ones. Sadly, far too many older adults resort to drastic measures to make their very limited resources last longer. While some might be able to access food from their own garden or that of the community, it could still leave them quite vulnerable.
Nutritional services and assistance are essential to putting an end to elderly hunger and food insecurity. Seniors need support to ensure that they are able to regularly enjoy nutrient-dense and healthy meals while keeping their dignity fully intact as they age in place. In addition to support and assistance from family and friends, a senior meal service in Chicago can help ensure that seniors never have to face difficult choices to survive.
The benefits of senior meal service in Chicago
Meal delivery services do so much more than keep your senior's hunger pangs at bay. They also help ensure that your loved one is eating enough to manage existing health conditions and prevent further medical issues. Food secure seniors are less likely to develop health conditions such as asthma, high blood pressure, congestive heart failure, as well as depression. It also helps them remain as self-sufficient as possible as they grow older and makes their daily lives easier and more manageable. Some services are delivered in person by staff or volunteers which could also help with feelings of loneliness or isolation. In addition to all of this, you can be relieved of one of the many responsibilities that come with caregiving and have a much-needed break.
Find senior meal services in Chicago
Assistance and support with meals are so important to ensure that your loved one is happy, healthy, and self-sufficient as they age in place. Healthy and nutritious meals are key to their wellbeing and ability to enjoy long and fulfilling lives. Have a look at our Chicago senior meal service reviews below to find the right fit for you and your loved one.