Find more resources in your city!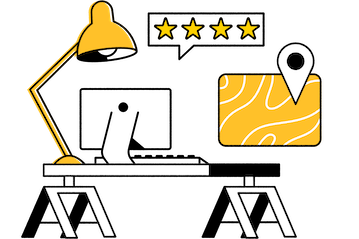 Start Exploring
Should your business be here?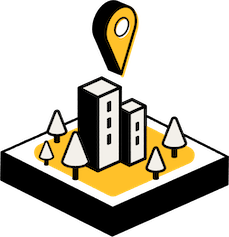 Add your business
How much does senior nutrition in Charleston cost?
Your charges for a meal delivery service can vary based on factors like your loved one's dietary restrictions, how many meals they need per week, and the company you choose, as you'll see below. The good news is that this gives you a lot of flexibility to find a meal delivery plan that meets your family's budgeting needs.
| Service | Average Entree Cost | Senior-Specific | Special Diets | Preparation | Delivery |
| --- | --- | --- | --- | --- | --- |
| Meals On Wheels | Sliding Scale | Yes | Yes | Ready to eat | Delivered by volunteer each weekday |
| HelloFresh | Starting at $7.50 | No | Yes | Ready to cook | Shipped via FedEx/UPS |
| Meal Pro | $8.99-$13.99 | Yes | Yes | Ready to heat | Shipped via FedEx |
| Mom's Meals | $6.99 | Yes | Yes | Ready to heat | Delivered via FedEx/UPS |
Every meal delivery company is different, so it's important to do some research to ensure you find the one that's best for your family. For example, you may want to choose a company like Meals on Wheels that has volunteers deliver the food every weekday. That way, your senior gets the chance to socialize while they pick up their food.
What should caregivers in Charleston know about senior hunger?
There are many seniors who face hunger issues, as you'll see below. This can lead to numerous unwanted outcomes. But for some seniors who aren't getting enough food, it's not because they don't have the resources to get it. It's because they lack the ability to get out to the grocery store and cook for themselves consistently.
Seniors facing hunger issues
Seniors visiting food banks who report choosing between food and medical care
Seniors eligible for SNAP benefits
Whether your loved one is currently dealing with food insecurity issues or not, a meal delivery service can help them get more of the nutrition they need to be healthy. This can have a significant impact on their physical activity levels, mental well-being, and overall enjoyment of life. It's a big reason why now could be the right time to begin doing some research.
How to choose the best senior meal delivery service in Charleston
As you look through Charleston senior meal service reviews and evaluate your options, it can be tough to come to a decision. That's why you may want to begin by laying out everything you would hope to find in your ideal food delivery service. For example, you might want meals that meet specific dietary restrictions, have the correct number of calories in them, and are tasty for your senior. You may also have a price range in mind that you need to stick within.
Once you've listed all of the benefits that you want, you can use them to go through your options in a more methodical way and just see which ones satisfy the highest percentage of your preferences. If you're looking for more detailed information, then you can also check out our comprehensive guide to senior meal delivery.
Find senior meal services in Charleston
Meal delivery services help seniors enjoy consistent access to high-quality foods. This can have a big impact on your loved one's overall well-being. It'll also eliminate chores like cooking, going shopping, and potentially even doing the dishes from their to-do- lists. That gives them more time to focus on what they love during their golden years. So why wait? You can use the resources you've found on Seasons to begin doing your research today. We hope that we can help you make a more informed decision.