Find more resources in your city!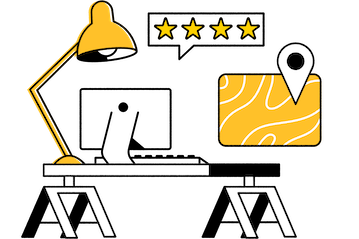 Start Exploring
Should your business be here?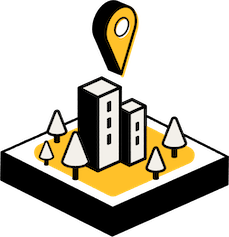 Add your business
How much does senior nutrition in Champaign cost?
Meal services for seniors can have different prices depending on several variables, including the frequency of deliveries, the types of meals, and dietary restrictions. You might look for services that offer ready-to-eat meals, or if your senior is able to perform certain kitchen tasks, meals that need to be heated up.
| Service | Average Entree Cost | Senior-Specific | Special Diets | Preparation | Delivery |
| --- | --- | --- | --- | --- | --- |
| Meals On Wheels | Sliding Scale | Yes | Yes | Ready to eat | Delivered by volunteer each weekday |
| My 99 protein | $9 | No | Yes | Ready to heat | Delivered by staff member on Saturdays |
| Mom's Meals | $6.99 | Yes | Yes | Ready to heat | Delivered via FedEx/UPS |
Choosing an option involves understanding your loved one's particular capabilities and situation. If your older adult struggles with mobility or standing, choosing a more full-service option can help them avoid dangerous tasks. On the other hand, some seniors still want to have a role in preparing food, and heating up meals or doing other food preparation might be what they prefer. Of course, it is essential to find a service that provides food that your older adult enjoys eating.
Who suffers from food insecurity in Champaign?
Due to challenges with mobility and economic factors like fixed incomes, many older adults can struggle with food insecurity. Food insecurity is more than not having food, it means that an individual does not have access to sufficiently nutritious food to live healthily. Feeding America provides more data about how food insecurity affects seniors.
Meal delivery services can address this need by offering food that is both nutritious and tastes good. After all, your loved one won't eat as much if they don't like the food, and they deserve to enjoy meals as much as anyone. Having meals delivered on a regular schedule can ensure that your older adult always has enough to eat, and deliveries can remove or reduce the need for them to go grocery shopping.
How to choose the best senior meal delivery service in Champaign
Factors like your older adult's budget, dietary needs, and delivery schedule are all vital aspects to consider when finding a delivery service. Once you know your senior's budget, you can look for services in that price range. However, don't forget to look into services that are covered by insurance or Medicare to make food deliveries more accessible. If your loved one has dietary restrictions or needs to make sure that they get enough essential nutrients, like protein, certain vitamins, or fiber, it is important to make sure that any delivery services you contact are able to meet their needs. Likewise, find out how often your senior needs food delivered to ensure there are no gaps in their week when they are not able to access healthy food.
For more information about finding a delivery service, check out our comprehensive guide to senior meal delivery. This guide has details about the types of food deliveries, how food delivery works, and the things to consider in your search.
Find senior meal services in Champaign
Getting your loved one set up with a meal delivery service can simplify their life and make it possible for them to age in place for longer. Because aging in place can offer independence and dignity to your senior's later years, Seasons offers Springfield, Decatur, or Champaign senior meal service reviews to make finding the assistance they need easier.