Find more resources in your city!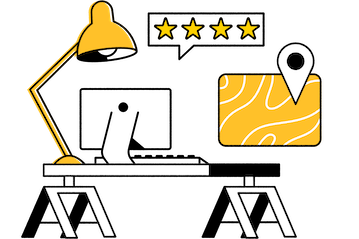 Start Exploring
Should your business be here?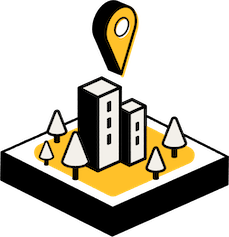 Add your business
Senior meal delivery services in Boston
Unlike some services for seniors, there are plenty of Boston senior meal services. The hard part is choosing which one is best for the senior in your life. Locating the right meal delivery service for your loved one requires a bit of research.
The first thing you'll want to consider is your loved one's budget, or your budget if you will be paying for the service. Find out first if Medicare or their insurance will cover all or part of the cost of meal delivery. In addition, check out any state and federal programs that could help you pay for the service.
The Population Reference Bureau's research indicates that obesity is a continually increasing condition in the elderly. Obesity can lead to heart disease, diabetes, and difficulty getting around. It's essential that the senior meal service in Boston you choose for your loved one takes their nutritional needs into account when developing their meals, including any food allergies or special diets.
Facts and figures behind senior nutrition in Boston
How much does senior nutrition in Boston cost?
Senior meal services come in a variety of cost ranges. The specific cost may be affected by factors such as the type of meals offered, the frequency of delivery, and the meal prep involved. Research on various meal delivery services in Boston was conducted in September, 2021, and found the following:
| Service | Average Entree Cost | Senior-Specific | Special Diets | Preparation | Delivery |
| --- | --- | --- | --- | --- | --- |
| Heart To Home | $8.50 | Yes | Yes | Ready to heat | Delivered by staff member once a week |
| Meals On Wheels | Sliding scale | Yes | Yes | Ready to eat | Delivered by volunteers on weekdays |
| Snap Kitchen | $10.50 | No | Yes | Ready to heat | Delivered via FedEx/UPS |
| Meal Pro | $9 | Yes | Yes | Ready to heat | Shipped via FedEx |
Price is not the only consideration when picking the best senior meal delivery service in Boston for your loved one. Meal preparation is one thing that must match their abilities. It's also important that the senior in your life likes the food offered by the service and that a variety of healthy, delicious foods is offered.
What are some potential effects of hunger on seniors in Boston?
While it may seem counterintuitive, one of the effects of food insecurity in seniors is obesity. This is because the least expensive foods are often the least healthy foods. At the same time, in neighborhoods where there is the least food security, there are the fewest full-service grocery stores. According to statistics from Feeding America, the following are also effects of food insecurity:
Having enough tasty, nutritious food is essential for people of all ages. It's especially important for seniors who are living on their own because they have nobody to make sure they are eating correctly. As you can see, an increase in food security can provide a number of mental, physical, and medical benefits.
The benefits of senior meal service in Boston
Senior meal services in Boston provide more than just adequate nutrition. According to a study by the Health and Human Services Department, participating in home-delivered meal programs also contributes to the independence of seniors living in the community. Since aging in place is the goal of most seniors, this is another excellent reason to secure a senior meal service for them.
In addition, the companionship that can be provided by services in which individuals deliver the meals in person can help the elderly feel less isolated and give them an opportunity for conversation that they might not otherwise have. These are just a sampling of the benefits provided by senior meal delivery in Boston.
Find senior meal services in Boston
Helping your loved one age in place can be a constant, but rewarding, challenge. But it's worth it to see the senior in your life living a full and dignified life. One way to get started is to browse our Boston senior meal service reviews and choose a meal delivery service that provides tasty and nutritious meals for your loved one.