Find more resources in your city!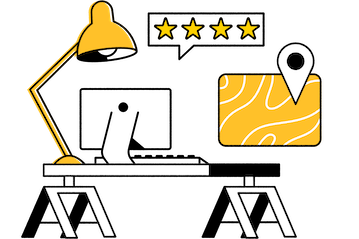 Start Exploring
Should your business be here?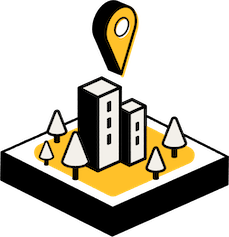 Add your business
How much does senior nutrition in Bismarck cost?
Many things can affect the price your older loved one will pay to receive senior meal delivery in their area. You have many providers to choose from as well, which allows you the flexibility to find a service that is ideal for the senior in your life. The data below is based on research conducted in September 2021.
| Service | Average Entree Cost | Senior-Specific | Special Diets | Preparation | Delivery |
| --- | --- | --- | --- | --- | --- |
| Meals On Wheels | Sliding Scale | Yes | Yes | Ready to eat | Delivered by volunteer each weekday |
| HelloFresh | Starting at $7.50 | No | Yes | Ready to cook | Shipped via FedEx/UPS |
| Meal Pro | $8.99-$13.99 | Yes | Yes | Ready to heat | Shipped via FedEx |
| Mom's Meals | $6.99 | Yes | Yes | Ready to heat | Delivered via FedEx/UPS |
As you can see, some services offer meal delivery on a sliding scale to accommodate senior needs while others price based on different factors. Some factors include the specific location your elderly loved one is in, the variety of meals they'd prefer, and their specific dietary requirements. Take your time when making your selection to ensure that you find the best solution for your relative.
What are some potential effects of hunger on seniors in Bismarck?
Hunger can be dangerous for people of all ages; however, seniors can face some unique impacts when it comes to food scarcity and hunger. Older adults may take many actions to cope with food scarcity, such as dividing their meals in half or watering down food, which can leave them nutritionally deficient. Let's take a look at some of the most common effects that hunger has had on seniors:
It's critical to ensure that your aging loved one has access to plenty of healthy foods. Seniors deserve to spend their golden years enjoying a greater quality of life, which includes maintaining a balanced and nutritional diet. With senior meal delivery, you can trust that the elder in your life can remain secure and independent for as long as possible.
How to choose the best senior meal delivery service in Bismarck
It can take some time to identify the best option for your elderly loved one. There are many things that you'll want to consider as you look at the services available. Are they comfortable enough in the kitchen to prepare and cook meals or would it best to have a hot-and-ready meal? What about their budget? Insurance or Medicare may be able to assist with the cost of meal delivery. Likewise, don't forget to look at state and federal programs that may be able to help.
It's important to choose a meal delivery service that can accommodate your older loved one's specific requirements, such as their diet and meal preferences. However, there are other advantages offered by meal delivery beyond helping prevent obesity and food scarcity in seniors. For one thing, delivery often involves socialization and companionship for older adults. The delivery person can serve as a wellness check as well to ensure the senior is comfortable, safe, and healthy. Consult our comprehensive guide to senior meal delivery for more information.
Find senior meal services in Bismarck
With independence and dignity, seniors can thrive as they age in place. Choosing an excellent meal delivery service in your area can be a great way to support your elderly loved one, regardless of their specific preferences. Seniors who have their meals delivered receive nutritionally balanced meals that can ensure that their needs are met. Start your search today using our reliable Minot, Dickinson, and Bismarck senior meal service reviews above.