Find more resources in your city!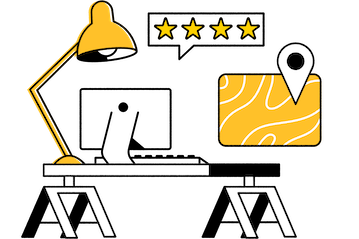 Start Exploring
Should your business be here?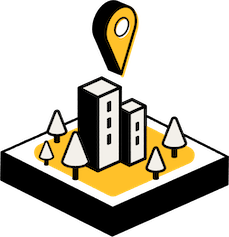 Add your business
How much does senior nutrition in Beaumont cost?
One key factor that can affect which services you'll ultimately choose is the cost. Many things can influence the rate that a provider may consider, such as how often the deliveries will need to be made, the kind of preparation your older loved one will do, and if they have any specific dietary requirements. Let's look at the average costs based on research conducted in September 2021.
| Service | Average Entree Cost | Senior-Specific | Special Diets | Preparation | Delivery |
| --- | --- | --- | --- | --- | --- |
| Kleinlife | $5.00 | Yes | Yes | Ready to heat | |
| Philadelphia Corporation for Aging | Free | Yes | Yes | Ready to heat or ready to eat | Delivered by volunteer each weekday |
| Meals on Wheels | Sliding scale | Yes | yes | Ready to eat | Delivered by volunteer each weekday |
| Hellofresh | Starting at $7.50 | No | Yes | Ready to cook | Delivered via FedEx/UPS |
While rates do vary from person to person, it's important the overall value of the services in mind. With regularly scheduled deliveries, your family can rest assured that the senior in your lives will be checked in on and socialized with on a routine basis. The peace of mind this can bring is immeasurable.
Who suffers from food insecurity in Beaumont?
Hunger can leave many lasting impacts on individuals. Poor nutrition can trigger or worsen existing conditions in seniors, such as high blood pressure and diabetes. While food insecurity can affect people in any age group, studies found that 5.2 million older adults were food insecure in 2020. Here's how those numbers were split by age group:
The toll that hunger can take on seniors can affect their overall quality of life. They may have difficulty completing Activities of Daily Living, or ADLs, such as personal hygiene, walking, and feeding themselves. With the support of a meal delivery service, you can help your aging loved one obtain the nutrients they need to tackle each day with confidence.
How to choose the best senior meal delivery service in Beaumont
With the wide range of delivery services in Port Arthur and Beaumont, finding the best solution for your family can be daunting. It's essential to choose a delivery service that can cater to your senior loved one's specific situation. Do they have a medical or other condition that affects their ability to cook or eat? Are they comfortable preparing and cooking their meals? Would they prefer to have ready-to-eat dishes delivered to their door? How frequently would they prefer to receive deliveries? Further, you'll need to look at their financial situation. Does their insurance provider or Medicare assist with all or some senior meal services? Your senior loved one may also be able to qualify for state and federal senior nutrition programs for additional support.
Ensuring that your aging loved one can continue to access high-quality foods can be an invaluable kindness that allows them to thrive throughout their final years. If you'd like more information to help you in your search, consult our comprehensive guide to senior meal delivery.
Find senior meal services in Beaumont
As aging in place becomes increasingly popular, many seniors may find the need for additional support services to help them remain secure and comfortable. Senior meal delivery can be a flexible solution that accommodates older adults' needs in various ways. Start browsing the above Beaumont senior meal service reviews to find the right provider today.