Find more resources in your city!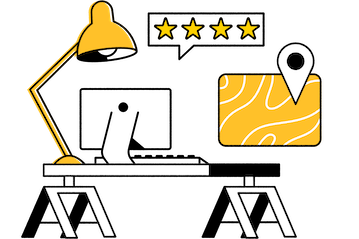 Start Exploring
Should your business be here?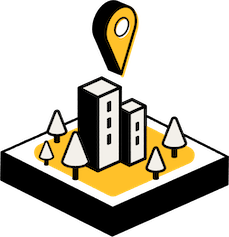 Add your business
Senior meal delivery services in Baltimore
One of the first things you should consider when looking into senior meal delivery in Baltimore is price. We don't want to think that budget is a consideration when thinking about our loved one's nutritional needs, but even the best service does them no good if they can't afford it. Thankfully, there are multiple types of assistance available to help seniors afford meal delivery plans. Medicare and certain types of insurance will help in many cases, and there is additional aid at the state and federal levels of government.
You should also consider any unique needs your loved one has. For example, obesity is associated with multiple health maladies, ranging from cardiovascular disease to a lack of energy. If your loved one is overweight, their meal plan should include foods that can help them drop a few pounds. Allergies are also an important consideration. Finally, a great meal plan offers seniors variety so they're not eating the same thing every day.
Facts and figures behind senior nutrition in Baltimore
How much does senior nutrition in Baltimore cost?
The cost of meal delivery depends on several variables including how often food is delivered, the amount of cooking and prep work involved, and what types of meals are included. The table below provides pricing information for several options in the Baltimore area according to research conducted in September of 2021:
| Service | Average Entree Cost | Senior-Specific | Special Diets | Preparation | Delivery |
| --- | --- | --- | --- | --- | --- |
| Meals On Wheels | Sliding scale | Yes | Yes | Ready to eat | Delivered by volunteers on weekdays |
| Fresh N Lean | $10.36 | No | Yes | Ready to heat | Delivered by GLS or FedEx Air |
| HelloFresh | $9 | No | Yes | Ready to cook | Delivered via FedEx/UPS |
| Meal Pro | $8.99-19.99 | Yes | Yes | Ready to heat | Shipped via FedEx |
You have to ask yourself what your loved one can realistically handle before choosing any of these options. If they can handle some cooking tasks like chopping veggies and safely operating a stove, HelloFresh could be a good fit. If they can't, Meals on Wheels could be a safer option.
What trade-offs might food insecure senior citizens in Baltimore make in order to eat?
Food is important for seniors, but many have fixed incomes that force them to choose between eating and other necessities on a routine basis. The table below cites heartbreaking information from a study conducted by Feeding America that details the kinds of decisions that individuals over 50 may need to make:
Food and medical care are both vital to keeping seniors healthy, making for an impossible choice. Choosing a great senior meal service in Baltimore can help the senior in your life lock in fixed food costs, making it easier to budget for both and age in place safely and with dignity.
The benefits of senior meal service in Baltimore
Most people look to senior meal services as a solution to hunger, but these programs offer many other benefits as well. For instance, using a meal service virtually ensures that your loved one will eat a diet that will help them manage any medical conditions. Like anyone else, seniors don't always make healthy food choices when left to their own devices. Likewise, speaking with the volunteers who deliver the food can provide companionship to seniors who may otherwise feel isolated from the rest of the world. This element of socialization can go a long way toward helping seniors live independently and happily.
Find senior meal services in Baltimore
Helping your loved one live independently requires frequent check-ins and flexibility from all parties. We encourage you to use our free resources to find a great meal plan that the senior in your life will enjoy using while giving you peace of mind that their nutritional needs are completely addressed.