Find more resources in your city!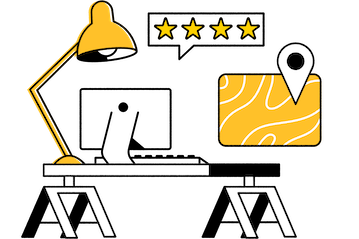 Start Exploring
Should your business be here?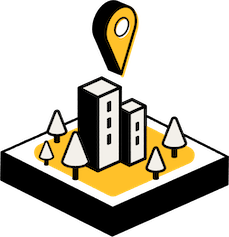 Add your business
How much does senior nutrition in Augusta cost?
The specific rate that you can expect to pay for meal deliveries in Augusta, Aiken, and other areas of South Carolina will depend on a few factors, such as the specific type of service you choose and how frequently your older loved one will need deliveries. The following is based on research that was conducted in September 2021:
| Service | Average Entree Cost | Senior-Specific | Special Diets | Preparation | Delivery |
| --- | --- | --- | --- | --- | --- |
| Meals on Wheels | Sliding scale | Yes | Yes | Ready to eat | Delivered by volunteers on weekdays |
| On Lok | Sliding scale | Yes | Yes | Ready to eat and ready to heat | Delivered by volunteers on weekdays |
| Kimochi | Sliding scale | Yes | No | Ready to eat | Delivered by volunteers on weekdays |
Cost is an important factor for many seniors, so it's important to consider their budgetary needs. However, you'll need to choose meal delivery services that are suitable for their cooking abilities. For example, would they prefer to have ready-to-eat meals, or are they comfortable preparing meals for themselves? You must choose a solution that is ideal for the senior in your life.
What are the ways seniors in Augusta might cope with food insecurity?
Even when faced with food scarcity, people find ways to cope with their struggles. However, the specific strategies that older adults turn to depend on their location, abilities, and other factors, which can mean that they are sacrificing important nutrients or skipping meals. Feeding America examined how food-insecure seniors were getting by and found:
The idea that an elderly loved one might feel they must turn to these and other coping methods can be heartbreaking. No one wants their elderly family or friends to go through food insecurity. Taking advantage of senior meal delivery services can be a great way to ease these challenges, allowing your older loved one to remain dignified in their final years.
How to choose the best senior meal delivery service in Augusta
It can be overwhelming to sort through the many meal service options that can support elder adults in Augusta. Before you dive right in, consider your senior loved one's unique needs. In addition to finding a solution that works with their budget, you must choose a company that is compatible with your senior's insurance provider or Medicare. Familiarize yourself with the state and federal assistance programs that may be available to your older loved one.
In 2020, Feeding America reported that around 5.2 million seniors were facing food insecurity. Seniors are facing levels of food insecurity that surpass the Great Recession of 2007. That's why it's important to find a delivery service that can provide nutritious meals with your aging loved one's dietary needs, allergies, and health in mind.
By arming yourself with as much information as possible, you can feel confident as you choose the right services for your family. Consult our comprehensive guide to senior meal delivery to learn more.
Find senior meal services in Augusta
Aging in place is a popular choice among seniors as they enter their golden years. However, it's important to many families to know that their aging loved ones have everything they need to remain as secure as possible throughout the journey. The right mix of services can bring peace of mind to you and your older loved one. Start sorting through your options for senior meal delivery in Augusta using the unbiased listings above.