Find more resources in your city!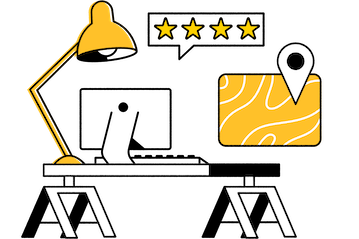 Start Exploring
Should your business be here?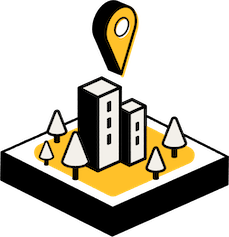 Add your business
Senior meal delivery services in Atlanta
There are many excellent alternatives for senior meal delivery in Atlanta that can cater to the specific dietary needs and preferences of your loved one. Your senior citizen is most likely on a fixed income so it is important to keep their budget in mind. Try enquiring whether their insurance covers all or part of the costs and whether there are senior nutrition programs in Georgia or at the federal level that can provide additional assistance. Surprisingly, the prevalence of food insecure and malnourished seniors in the country is not always because of poverty. In fact, most seniors can afford healthy and nutritious food but face other limitations such as being unable to get to the grocery store to do their shopping or the inability to cook food at home. Healthy and nutritious meals are important to manage existing health conditions but lack of access also means an increased likelihood of developing conditions such as high blood pressure and diabetes. A quality senior meal service in Atlanta should offer extensive options to keep your aging loved one well-fed and happy.
Facts and figures behind senior nutrition in Atlanta
How much does senior nutrition in Atlanta cost?
The cost of senior meal delivery in Atlanta will be determined by the type of service you decide to settle on. For example, whether the meals are specifically created for seniors and their needs, the kinds of meals offered, and how often they are delivered. Research done in September 2021 indicated the following:
| Service | Average Entree Cost | Senior-Specific | Special Diets | Preparation | Delivery |
| --- | --- | --- | --- | --- | --- |
| Good Measure Meals | $8.25-$10.95 | No | Yes | Ready to heat | A staff member will deliver once a week |
| Meals on Wheels | Sliding scale | Yes | Yes | Ready to eat | Delivered by volunteers on weekdays |
| Mom's Meals | $6.99 | Yes | Yes | Ready to heat | Delivered via FedEx/UPS |
| Magic Kitchen | $18 and up | Yes | Yes | Ready to heat | Delivered via FedEx |
It is important to keep the needs and limitations of your loved one in mind when considering various services. Do they have any food allergies or special dietary needs due to a chronic medical condition? Are they still able to make use of the kitchen to prep or cook food, or are ready-to-eat meals a better option for them? It is just as important to take their tastes and preferences into account to make sure they will actually eat the food delivered.
Who suffers from food insecurity in Atlanta?
Senior hunger and malnourishment is a very real and pressing issue, especially as the proportion of the overall population made up of elderly people continues to grow every year. According to research conducted as recently as 2019, close to 10% of all seniors aged from 65 to 74 do not have enough access to food. While the percentage of seniors facing food insecurity declines slightly from age 75 and up, it remains a serious issue. Food-insecure seniors have poorer health outcomes which makes them especially vulnerable compared to other age groups.
Making use of a senior meal delivery service in Atlanta can not only help ensure that your senior does not become a statistic, but it also means they retain as much of their self-reliance and freedom as long as possible. In addition to this, you can rest assured knowing that all their nutritional needs are being met.
The benefits of senior meal service in Atlanta
For many seniors, cooking meals become increasingly challenging as they age, making it hard to maintain a healthy and balanced diet. Making use of a senior meal service in Atlanta can ensure that your loved one doesn't have to resort to convenience or fast foods to stave off hunger. A meal service can cater to the specific needs and preferences of your senior, for example, if they love cooking but prepping food has become a challenge, a meal kit means they can continue cooking without having to measure, chop, slice, or peel ingredients. Specific dietary requirements, such as low sodium or low-fat options, can also be met while still offering delicious and healthy meals.
Find senior meal services in Atlanta
Mealtimes don't have to be a battle between getting your loved one the nutrients they need and their autonomy and sense of self. Keeping them healthy and happy as they age in place requires support and a lot of happy compromises such as senior meal delivery services. Have a look at our Atlanta senior meal service reviews to find alternatives for your senior that are both nutritious and tasty.