Find more resources in your city!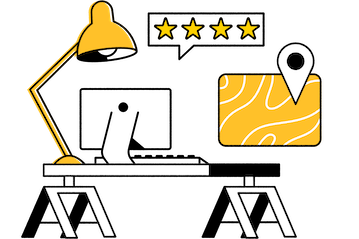 Start Exploring
Should your business be here?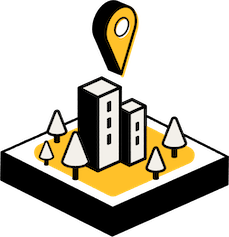 Add your business
How much does senior nutrition in Anchorage cost?
The amount your aging loved one could pay for senior meal services might vary depending on their specific needs. Some variables that can impact the cost of these services include your older loved one's dietary restrictions as well as the manner in which meals are prepared. To gain even greater insight into this topic, here is a look at research conducted in September of 2021:
| Service | Average Entree Cost | Senior-Specific | Special Diets | Preparation | Delivery |
| --- | --- | --- | --- | --- | --- |
| Meals On Wheels | Sliding scale | Yes | Yes | Ready to eat | Delivered by volunteers on weekdays |
| Meal Pro | $8.99-$13.99 | Yes | Yes | Ready to heat | Shipped via FedEx |
| Alaska Dinner Factory | $12.00 and up | Yes | Yes | Ready to heat | Delivered via FedEx |
| Hellofresh | Starting at $7.50 | No | Yes | Ready to cook | Delivered via FedEx/UPS |
During your search for senior meal services, take time to go over with your older loved one how they would like to benefit most from these services. Are they capable of cooking their own meals and would simply like to have ingredients delivered to their door? Would they prefer to have meals delivered that are already prepared? You'll also want to discuss with them the types of foods they need to ensure their nutritional needs are addressed.
What trade-offs might food insecure senior citizens in Anchorage make in order to eat?
One of the most heartbreaking challenges some seniors endure is food insecurity. Older adults facing this issue might have a hard time acquiring enough nutritious food for a myriad of reasons, including a lack of money. Food is sometimes so expensive that they might have to choose between meals and other needs. Here is a look at services older adults sometimes choose over acquiring food:
Your senior loved one should never have to sacrifice a nutritious meal for any other form of care. Whether they have a difficult time getting to the grocery store, making meals on their own, or paying for food, it's important to know that there are affordable services ready to make sure your senior has access to healthy food. Finding the best ones can make a huge difference in their lives.
How to choose the best senior meal delivery service in Anchorage
In Anchorage, there are numerous senior meal services offering a variety of options to help your elderly loved one get nutritious meals. The key to locating the right service is first determining your senior's specific needs. Find out what types of foods are best for your aging loved one from a dietary and preference standpoint. Does your senior have diabetes or allergy limitations? Are they a pescatarian or vegan? Making these considerations can get your search off to a great start.
Another important step is looking closely at your senior's physical capabilities. Are they able to cook their own meals? Is it better to have meals prepared for them? You can also find out their times of availability to make sure they're home when food is delivered. And, most importantly, you'll want to go over their budget to find out what services they can afford. If they have financial limitations, check to see if their insurance or Medicare will cover some or all of a meal delivery service. Also, look into financial assistance options from state and federal programs.
If you need more information about finding a great service, browse through our comprehensive guide to senior meal delivery.
Find senior meal services in Anchorage
One of the biggest perks of aging in place is an older adult's ability to live independently and comfortably in their own home. But sometimes, successfully aging in place requires a bit of help. Fortunately, there are plenty of great senior meal services able to assist your elderly loved one with gaining easy access to delicious, nutritious meals. Begin your search for great providers by exploring our Anchorage senior meal service reviews today.