Find more resources in your city!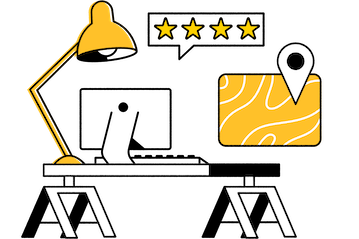 Start Exploring
Should your business be here?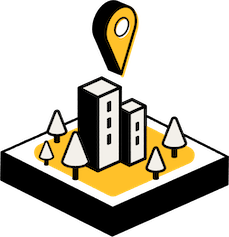 Add your business
How much does senior nutrition in Amarillo cost?
The price of senior meal delivery service is highly variable based on a senior's unique circumstances. For example, your older loved one may pay a different price if they're on a restricted diet or require food delivery on the weekend. The type of food delivered and how much prep work has already gone into it also play a role in determining cost. According to research conducted in September 2021, here is more specific pricing information for four of the most popular services in Amarillo:
| Service | Average Entree Cost | Senior-Specific | Special Diets | Preparation | Delivery |
| --- | --- | --- | --- | --- | --- |
| Kleinlife | $5.00 | Yes | Yes | Ready to heat | |
| Philadelphia Corporation for Aging | Free | Yes | Yes | Ready to heat or ready to eat | Delivered by volunteer each weekday |
| Meals on Wheels | Sliding scale | Yes | yes | Ready to eat | Delivered by volunteer each weekday |
| Hellofresh | Starting at $7.50 | No | Yes | Ready to cook | Delivered via FedEx/UPS |
The Philadelphia Corporation for Aging stands out for being free, but that doesn't automatically make it the right choice for your older adult. You should also be looking at factors such as whether your senior loved one will find their meals palatable, how often deliveries take place, and whether a given service can accommodate your older loved one's specific needs.
To what degree are seniors in Amarillo and beyond affected by food insecurity?
It's easy to think of senior hunger as a problem for other people's loved ones: nobody we know could possibly be struggling with something so terrible. Unfortunately, senior food insecurity is a bigger problem in the U. S than you might expect. The following statistics from Feeding America illustrate how many seniors are dealing with at least some degree of food insecurity.
8,600,000

seniors have some food security issues
4,900,000

seniors are considered food insecure
1,800,000

seniors are considered very food insecure
If the senior in your life is struggling to find the food they need, many government programs at the local, state, and federal levels are designed specifically to address senior nutrition. Senior meal delivery is also a great option for older adults who cannot get to the supermarket due to mobility concerns or don't always make the best food choices.
How to choose the best senior meal delivery service in Amarillo
Finding the best senior meal delivery in Amarillo begins by asking your aging loved one what they want to eat. Older adults need to be able to enjoy their favorite meals if they are going to make the most of their golden years, and there's nothing wrong with a treat like chocolate cake once in a while if it brings your senior happiness. That said, you also have to verify that a potential service will be able to accommodate your older loved one's dietary needs. If the senior in your life is lactose-intolerant, they need to make sure that the chocolate in the cake is lactose-free. Cost is a consideration too, but Medicare and some private insurance plans may help pay for meal delivery services. As such, you should try to ensure that your senior isn't paying anything out-of-pocket they don't have to. Our comprehensive guide to senior meal delivery includes more tips for finding a great service, so bookmark it for easy reference.
Find senior meal services in Amarillo
Planning your senior's next meal can be stressful. Reliable senior meal delivery service removes the guesswork from the equation and ensures that your elderly loved one always has access to healthy foods without compromising their independence. Seasons is a great place to begin researching meal delivery options in the local area.