Find more resources in your city!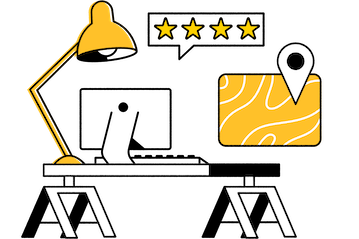 Start Exploring
Should your business be here?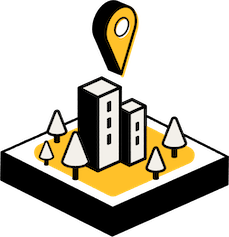 Add your business
Senior meal delivery services in Albuquerque
It can be difficult finding the right meal service for your loved one, as there are many different factors that you might consider when choosing from the many options in your area. For instance, you'll want to keep your loved one's budgetary needs in mind. Some types of insurance can cover part or even all of the senior meal delivery in Santa Fe. In addition, explore financial assistance options, such as state and federal programs that focus on senior nutrition.
A report released by the Population Reference Bureau shows that obesity is increasing among elder Americans, which can contribute to a wide range of health problems in our older population. Undernutrition is also a problem. Both can exacerbate chronic conditions, such as hypertension and heart disease. Excellent senior meal service in Albuquerque-Santa Fe will need to provide a wide variety of meals that meet clients' needs, particularly allergies or diets designed for specific medical ailments.
Facts and figures behind senior nutrition in Albuquerque
How much does senior nutrition in Albuquerque cost?
There are many factors at play when it comes to the price you'll pay for senior meal service in Santa Fe, including the amount of prep involved, the types of meals, and the frequency of delivery. The chart below compares a variety of senior meal services, based on research conducted in 2021::
| Service | Average Entree Cost | Senior-Specific | Special Diets | Preparation | Delivery |
| --- | --- | --- | --- | --- | --- |
| Meals On Wheels | Sliding scale | Yes | Yes | Ready to eat | Delivered by volunteers on weekdays |
| Meal Pro | $8.99-19.99 | Yes | Yes | Ready to heat | Shipped via FedEx |
| Silver Cuisine | $8.99 and up | Yes | Yes | Ready to heat | Delivered via FedEx |
| Fresh N Lean | $10.36 | No | Yes | Ready to heat | Delivered by GLS or FedEx Air |
Keep a few things in mind as you research meal service delivery costs. For instance, if your loved one is willing and able to do basic prep and cooking, you might pay a different rate than you would to have hot and ready meals delivered on a daily basis. Speak with them to learn more about their preferences to ensure that they receive foods they enjoy.
How often might seniors in Albuquerque choose to purchase nutritious food?
For the most part, seniors often choose to buy nutritious food at a whopping 61 percent. However, many things can impact these decisions, such as accessibility, affordability, nutritional knowledge, and transportation options. Nine out of 10 seniors say that they are interested in eating healthier. Below, you can review these findings by the AARP, which they released in 2014.
Signing up for an Albuquerque-Santa Fe senior meal service can help your loved one maintain strong eating habits. However, senior meal delivery services can go above solving hunger and scarcity issues, allowing the senior in your life to live freely and with dignity. Seniors with limited mobility or who have trouble in the kitchen don't have to stress about preparing their meals with a delivery service.
The benefits of senior meal service in Albuquerque
There are many benefits that the senior in your life can enjoy through senior meal service in Santa Fe. According to a study conducted in 2015, participating in meal delivery programs can improve the lives of seniors. In addition to meeting your loved one's nutritional needs, seniors who take advantage of an elderly nutrition program, or ENP, are less likely to experience obesity. They also enjoy greater levels of socialization than seniors who don't sign up for an ENP. By having volunteers deliver daily meals, you can ensure that your loved one has company on a routine basis as well, which can prevent loneliness and isolation.
Find senior meal services in Albuquerque
Maintaining your loved one's quality of life as they age in place requires routine check-ins and independence. By taking advantage of senior services, you can help the senior in your life enjoy their golden years at home. Start by browsing our Albuquerque senior meal service reviews to find an option that is ideal for your family.