Find more resources in your city!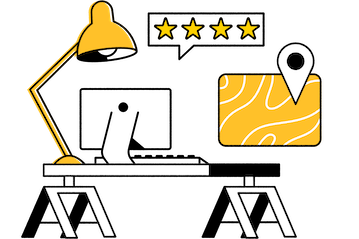 Start Exploring
Should your business be here?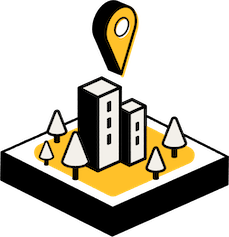 Add your business
How much does senior nutrition in Albany cost?
The price of meal delivery services depends on several factors, such as what types of food are delivered and how much prep work is involved. Similarly, your older loved one may be charged a different rate if they have certain dietary restrictions or want delivery more or less frequently than would be considered standard. The data below reveals information about three of the most popular meal delivery services in the Albany area as of September 2021:
| Service | Average Entree Cost | Senior-Specific | Special Diets | Preparation | Delivery |
| --- | --- | --- | --- | --- | --- |
| Meals on Wheels | Sliding scale | Yes | Yes | Ready to eat | Delivered by volunteers on weekdays |
| On Lok | Sliding scale | Yes | Yes | Ready to eat and ready to heat | Delivered by volunteers on weekdays |
| Kimochi | Sliding scale | Yes | No | Ready to eat | Delivered by volunteers on weekdays |
While price is an important consideration when researching meal delivery services, it shouldn't be the only one. If your senior loves working in the kitchen, ready-to-eat meals might deny them something they would otherwise look forward to. Likewise, make sure that any meal delivery service offers meals your elderly loved one will enjoy, as there's no point in delivering food your older adult won't want.
What are some potential effects of hunger on seniors in Albany?
It's easy to think that food insecurity isn't a problem for seniors in a wealthy country such as the United States, but sadly, many older adults don't know where their next meal is coming from. Worse, food insecurity can carry health risks that you might not immediately associate with hunger. The following statistics from Feeding America highlight five examples:
Senior meal delivery in Albany is a great way to protect your elderly loved one from these conditions while simultaneously helping them maintain their dignity and independence throughout their golden years. Deliveries can also provide social stimulation to lonely seniors, so the benefits can go far beyond solving an older adult's nutritional needs.
How to choose the best senior meal delivery service in Albany
Choosing a local meal delivery service begins by asking your aging loved one what they want and need to eat. If your senior has Celiac Disease or another condition that prevents them from properly digesting gluten, they'll need a meal delivery service with gluten-free options. Similarly, your older adult shouldn't have to give up lasagna if it's been one of their favorite meals since childhood.
Next, think about your senior's budgetary needs. Medicare may cover all or part of a meal delivery service, so try to make sure that your senior takes full advantage. Private insurance policies may cover a portion of the bill too.
Finally, think about how capable your older adult is in the kitchen. If your senior is unsteady on their feet or experiencing cognitive decline, ready-to-eat meals may be a necessity. Our comprehensive guide to senior meal delivery includes more information on how to find a great local service.
Find senior meal services in Albany
Meal delivery services are an essential component of senior care and choosing the right one ensures that your older adult always has access to the healthy foods and well-balanced diet they need to thrive. Seasons can help you research potential services and sign your older loved one up today, so browse the free listings above.