Find more resources in your city!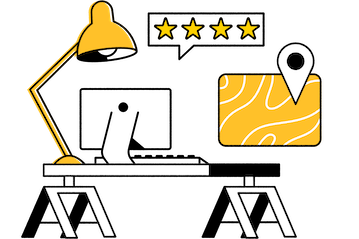 Start Exploring
Should your business be here?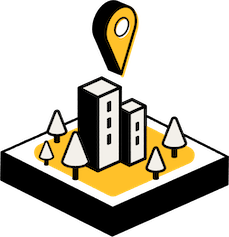 Add your business
Will my loved one receive enough attention at a San Diego adult day care program?
One concern many people have before making use of San Diego adult day care programs is whether their loved one will receive enough attention from the staff at the center. Fortunately, each state has its own minimum required staff to participant ratio. See the chart below to learn what California's minimum ratios are for both seniors with Alzheimer's or other kinds of dementia and for those without.
Minimum staffing requirements of adult care centers
California has an 8:1 attendee to staff minimum
Centers treating patients with dementia or Alzheimer's must meet a 4:1 attendee to staff ratio
Source: Link
The amount of personal attention your loved one will receive also depends on their care needs. The above numbers are the minimum required ratio, but you may find programs with an even lower ratio of staff to participants. You should also inquire about staff response times if your loved one needs attention. If you are comfortable with that, it's likely a good situation for your elderly loved one.
How much does adult day care cost in San Diego?
Senior day care in San Diego comes with a cost that may seem daunting. Fortunately, California's medium cost of adult day care is roughly equal with the national average. Most people who use senior day care for their loved ones feel that the cost is worth it because of the benefits the senior gains.
$ 1,668 /month is the median cost of adult day care in California
$ 1,690 /month is the median national cost of adult day care
It's important to check with your aging relative's insurance and with Medicare, because in some cases, they will pay at least part of the cost of San Diego adult day care. By using all the resources available to you, what seems like an insurmountable obstacle can end up being a perfect solution for your needs and those of the senior you love.
How to find an adult day care in San Diego that's right for your older adult
We help you research options for adult day care in San Diego for free using our resources. We know you're busy and adding one more thing to your to-do list can be challenging. That's why we do all we can to help you, including connecting you directly with potential programs once you have found them in our listings.
Finding senior day care for elderly relatives with memory issues may take a little more research, but there are excellent options for senior day care in San Diego that have specialized memory care for those with Alzheimer's or other types of dementia. We can help you locate these programs and connect with them as well.
Once you have found a program that takes care of your loved one's social, mental, and intellectual needs, the next step is deciding when to start having them attend the senior day care program. We walk you through the process of when and how to find the right adult day care in San Diego in our comprehensive adult day care guide.
Adult day care in San Diego you can rely on
Finding the right adult day care situation for your senior can be a great relief for everyone involved, including caretakers and the senior involved. The senior in your life has the opportunity to develop or enhance friendships, play a daily card game, and participate in other activities that help keep their minds sharp. You get a break so you can practice self-care and complete tasks that have gone by the wayside as you care for your loved one. At Seasons, we care about helping you find the right senior day care in San Diego for your loved one. Begin the journey by using the resources above.