Find more resources in your city!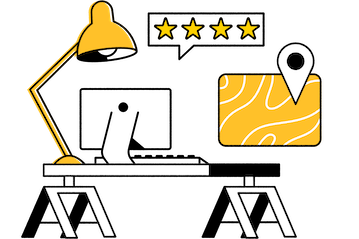 Start Exploring
Should your business be here?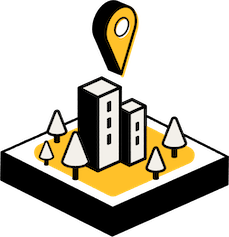 Add your business
How much does home care in Wichita Falls cost?
Opting to receive home-based health care is not a decision to be made in haste. Your senior will need to make numerous considerations while navigating Wichita Falls home care agencies, including the prices they charge for care. You'll need to contact agencies directly to discover their costs; however, you can get a basic idea of the price for care in Texas by reviewing the following 2020 Genworth survey data:
| | Adult Day Health Care | Home Health Aide | Assisted Living (1 BR, Private) | Nursing Home (Semi-Private Room) | Nursing Home (Private Room) |
| --- | --- | --- | --- | --- | --- |
| U. S. National Average | $20,280 | $61,776 | $54,000 | $94,900 | $108,405 |
| Texas | $9,230 | $54,912 | $47,970 | $61,503 | $85,107 |
You might wonder if the benefits of home health care outweigh those of adult day care or assisted living since it costs more than these services. Many would argue that home care is worth the higher price tag largely because it allows seniors who might struggle with mobility to receive care in the comfort of their homes. It could also help older adults with challenges like dementia avoid environments that can increase their stress. If your senior is concerned about cost, consider reaching out to their insurance company to see if they offer financial assistance.
Are there specific tasks that seniors in Wichita Falls might use home care for?
As adults grow older, they might find themselves needing help in a variety of ways. For example, if they have physical challenges, they could need assistance with keeping their house clean, doing their laundry, or caring for their pets. The following CDC data takes a closer look at the types of services long-term care patients use:
This overview of services offers insight into the assistance that non-professional caregivers (i.e., family members and close friends) give the older adults in their lives. While there's no doubt that untrained and unpaid caregivers take pride in helping their aging loved ones, they can easily become overwhelmed with their responsibilities. Enlisting the help of an agency offering Wichita Falls elder care can enhance the lives of your older loved one and their caregivers.
What services do Wichita Falls home health care agencies provide?
If you're not sure how to identify the right provider for your senior, it's good to go over the types of services Wichita Falls home care agencies provide. Homemaker services can ensure daily tasks are taken care of like light housekeeping, meal preparation, and laundry care. A homemaker aide can also help with tasks like creating shopping lists, sorting mail, organizing groceries, and picking up medications from the pharmacy. On the other hand, a skilled nursing assistant offers more "hands-on" help in areas like administering medications, assisting with personal hygiene needs, taking care of wounds, and managing pain. There are also home care agencies in Wichita Falls that offer a combination of these services.
Gain more insight into these services, how they can benefit your elderly loved one, and how to find the right provider by consulting our comprehensive guide to choosing home care.
Home care solutions for seniors in Wichita Falls
When you're ready to begin navigating home care agencies in Wichita Falls or Lawton, we're here to help you locate the right one. We take pride in offering a space you can use to make the search for a provider simple. Locating a qualified agency can ensure your senior receives the care they need and also offer caregivers in your family some respite. Start your search today by reviewing our listings for Wichita Falls home care agencies.