Find more resources in your city!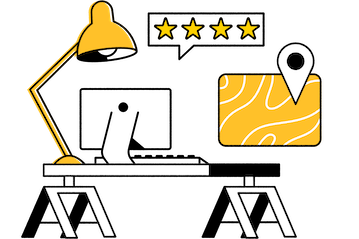 Start Exploring
Should your business be here?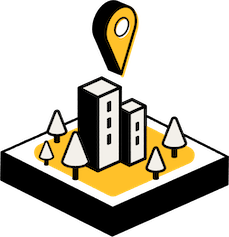 Add your business
How to choose high-quality home care in Washington D. C.
When you start your search, you'll want to identify the type of care that your loved one needs. Keep their insurance and budgetary needs in mind as well. Choose agencies that can meet these requirements and have a discussion with them about their company's hiring and training policies. Find out how they create care plans for their care patients, as well as the emergency procedures in place. The ideal caregiver will have qualifications that meet your elder's needs, such as training for relevant medical conditions and their physical abilities. In addition, collect references. Find out if those references bring a lot of referrals to the business, as well as any existing referral contracts in place.
Most reputable home care agencies in Washington D. C. will have no problem helping you arrange a meeting with potential caregivers. Your loved one should always have the opportunity to get a feel for their prospective caregiver.
Facts and trends in Washington D. C. home health care
How much does home care in Washington D. C. cost?
The costs associated with home health care for the elderly can be a big factor in your decisions. Genworth's 2020 annual survey explained the average cost of senior care across the United States. We've compared these rates to the average annual costs of elder care in Washington D. C. in the chart below:
| Cities | Adult Day Health Care | Home Health Aide | Assisted Living (1 BR, Private) | Nursing Home (Semi-Private Room) | Nursing Home (Private Room) |
| --- | --- | --- | --- | --- | --- |
| U. S. National Average | $19,240 | $54,912 | $51,600 | $93,075 | $105,850 |
| Washington, DC (Hagerstown) | $20,930 | $57,200 | $72,000 | $140,708 | $156,709 |
While the cost of an in-home health aide is greater than daytime care, price isn't the only expense associated with elder care. It can take a toll on your loved one's mental health to be uprooted from their home and placed in an unfamiliar location, tended to by unknown people. However, your loved one's insurance may offset some of the financial aspects of in-home support.
What are some things to consider when looking at a home care agency in Washington D. C.?
When choosing a home care agency to support your loved one, a key thing to look at is the ownership of the agency, as this can make a difference in the quality of care that you can expect the senior in your life to receive. In addition, consider where the funding for the agency comes from.
In 2016, the National Center for Health Statistics released statistics that showed over 80 percent of home health care agencies are for-profit while just over 14 percent are nonprofit agencies. A smaller percentage of 4.6 spans government-owned and other organizations. There are many differences in how these ownerships may handle resource allocation and training, among other things.
What services do Washington D. C. home health care agencies provide?
The specific services that you can expect your loved one to receive will depend entirely on their individual needs. There are many ways that Washington D. C. elder care agencies can provide support and you'll want to select the option that is best for your loved one.
There are two primary categories for the services offered by a caregiver. For instance, a homemaker aid can take on "hands-off" tasks that your loved one may not be able to tackle, such as grocery shopping, running errands, and preparing meals. A nursing aide can offer "hands-on" services, such as caring for wounds, helping with physical therapy, and assisting with personal hygiene.
Home care solutions for seniors in Washington D. C.
The senior in your life deserves independence and dignity as they age in place and home care is a great way to achieve that goal. An elder care specialist can provide emotional and social support while ensuring that your loved one is safe and secure in their environment. Look through our Washington D. C. home care reviews to find an excellent agency today.