Find more resources in your city!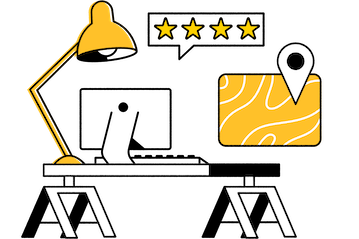 Start Exploring
Should your business be here?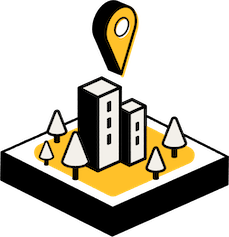 Add your business
How much does home care in Tulsa cost?
The amount Tulsa home care agencies charge depends on your older adult's needs and the exact type of care they require. A while ago, Genworth released their findings on the costs of at-home healthcare compared to the costs of daycare, assisted living facilities, and nursing homes. Here is how the costs of elder care in Oklahoma compared to the national average:
| | Adult Day Health Care | Home Health Aide | Assisted Living (1 BR, Private) | Nursing Home (Semi-Private Room) | Nursing Home (Private Room) |
| --- | --- | --- | --- | --- | --- |
| U. S. National Average | $20,280 | $61,776 | $54,000 | $94,900 | $108,405 |
| Oklahoma | $17,940 | $58,344 | $46,260 | $65,700 | $73,000 |
While the cost of home care is a bit more expensive than assisted living, the cost is not the only factor to consider. Uprooting your older adult from their home – an environment they are comfortable and can thrive in – can have long-term effects on their emotional and physical health. In the long run, investing in healthcare at home is one of the best ways to ensure your loved one is being taken care of without compromising their quality of life.
What are some things to consider when looking at a home care agency in Tulsa?
Before hiring an agency to provide Tulsa elder care at home, it's critical to ensure the agency is trustworthy and professional. A good agency will have excellent reviews and references. Who owns the healthcare agency is another factor to consider. If the agency is for-profit, you must ensure they always prioritize quality of care above profit. Here is a complete breakdown of the ownership of home health care agencies in the United States, according to data from the CDC:
The ownership of the home health care agency is just one of many factors you should look at. When talking to people at the agency, you should get the feeling that they are really looking out for your loved one's well-being. The agency should also be transparent about the types of services it offers and how much it charges for each one.
What services do Tulsa home health care agencies provide?
Tulsa home care agencies usually provide homemaker and nursing assistance. Nursing assistance is a type of hands-on healthcare that typically involves assistance with administering medication, bathing, toileting, grooming, getting dressed, cleaning wounds, checking blood pressure and blood sugar levels, and more. However, not all older adults need that. Some simply require help with different chores around the house, including cooking, cleaning, tidying up, and providing companionship. Some seniors require both, and some nurses can provide a combination of the two types of services mentioned above. Regardless of the type of care your loved one needs, having a home health aide available to provide support around the clock will give you peace of mind knowing that your loved one is never alone and will never have to fend for themselves. Check out our comprehensive guide to choosing home care for help with selecting the right care for your older adult.
Home care solutions for seniors in Tulsa
Home health care in Tulsa allows your older adult to live independently, which is extremely important for their self-confidence and satisfaction in life. You also won't have to suffer constant anxiety about them falling down the stairs or getting injured with nobody around to help. Browse our free Tulsa home care reviews to get started with finding professional at-home care for your loved one.